Roger J Kerr sees much less chance of market interest rate decreases over coming years and says if borrowers are not already highly fixed, they need to act to get into that position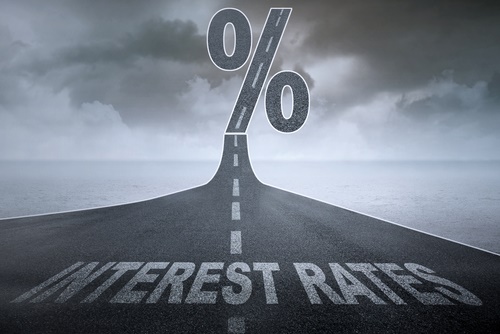 By Roger J Kerr
The RBNZ forward guidance on the 90-day interest rate track over coming years has lifted two-year wholesale swap interest rates to 2.80% and heavier fixing by home mortgage borrowers over coming weeks/months will exert more upward pressure on those short term swap rates.
The "hawkish" OCR cut by the RBNZ has certainly prompted some unintended consequences with higher market interest rates and a higher NZ dollar value.
Attempting to engineer economic conditions to push inflation back up to 2.00% is proving quite difficult for our monetary authorities in these times of a higher exchange rate and plunging oil/commodity prices. However, I would still contend that importers/retailers will be ratcheting their selling prices higher in the New Year. It looks like these price increases will be greater than the RBNZ are forecasting as legacy currency hedging at exchange rates above 0.7000 has now run out. Clouding the inflation picture is the sharp fall in oil prices over recent weeks which will contra some of the December 2014 fuel price reduction that now fall out of the annual inflation numbers.
The reaction by the US bond market to the Federal Reserve's 0.25% interest rate hike has not been as I would have expected. To date there has been buying of Treasury Bonds as a safe haven investment response, driving the 10-year yields down from 2.30% to 2.20%.
Uncertainties in energy/commodity markets and high-yield fixed interest/credit markets has added to the flight to quality as the end of another tumultuous year draws to a close for frazzled global investors.
However, as Janet Yellen highlighted last week, US jobs growth and economic growth will eventually lead to higher inflation as stronger consumer demand allows manufacturers, wholesalers and retailers to increase prices/profit margins.
The US Federal Reserve and the RBNZ do not believe inflation is dead, even if many investors around the place behave as if future inflation will never erode their bond portfolio values.
I take my cue from how corporate borrowers behave. In the US for most of this year large corporate borrowers have been fixing the interest rates on their debt for as long as possible before both underlying market interest rates increase and before credit spreads increase. Credit spreads have increased markedly in recent months, and my view is that in 12 months' time US Treasury Bond yields will be closer to 3.00% than 2.00%.
The message from both the US Federal Reserve and the RBNZ over the last two weeks is that there is now much less chance of market interest rate decreases over coming years, therefore if borrowers are not already highly fixed, they need to act to get into that position.
To all our readers, have a wonderful Christmas and prosperous New Year.
---
To subscribe to our daily Currency Rate Sheet email, enter your email address here.
Roger J Kerr is a partner at PwC. He specialises in fixed interest securities and is a commentator on economics and markets. More commentary and useful information on fixed interest investing can be found at rogeradvice.com