Roger J Kerr counters the arguments for lower interest rates and says the hurdle for a further OCR reduction is higher than most commentators are currently suggesting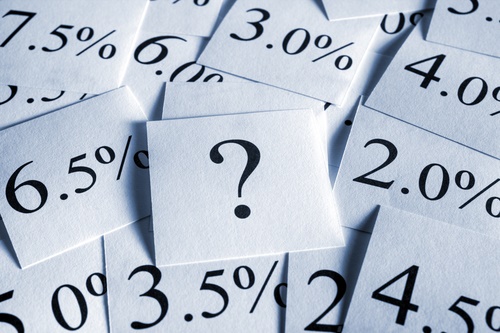 By Roger J Kerr
Central bankers around the globe are under the pump to get consumers spending again to stimulate economic growth.
Across many economies, zero or negative interest rates are not working as you would expect, to cause increased consumer demand.
A loss of confidence in political and economic leadership to improve the situation in places like Europe and Japan seems to be the reason why consumers are not spending.
We do not have that problem in New Zealand. We have record low interest rates (in our terms). And we have a strong economy (outside the dairy sector) delivering job security and rising residential property values. So, there is plenty of confidence to borrow and spend.
Despite the buoyant NZ economy, however, the pressure is mounting on the RBNZ to immediately cut interest rates further.
My view is that RBNZ Governor, Graeme Wheeler will be reluctant to cut interest rates at this time as it would fuel the over-heated housing market even more.
Those calling for immediate cuts cite four main reasons for the need to loosen monetary policy further:-
Annual inflation is just 0.1%, well below the 1% to 3% target band, thus the RBNZ must reflate the economy. That's the argument. Changing monetary policy settings today will have an impact on the economy in 12 to 18 months' time, it cannot change historical inflation results. Inflation is so low due to lower oil and commodity prices over the last 12 months which are totally outside to influence of monetary policy in NZ. Governor Wheeler must wait for the March quarter's CPI inflation numbers in mid-April to gauge how much of the NZ dollar currency depreciation will feed into higher prices of imported consumer goods.
As the Europeans and Japanese go into further negative interest rate territory the argument is that the differential to NZ interest rates widens and this pushes the NZ dollar higher (which is a tightening of monetary policy). Thus our rates must be cut to maintain the same differential. My counter argument would be that there is not a lot of evidence of new carry trades out of Yen and Euro and into the Kiwi dollar at this time. There is also very little connection or relationship between what is happening in the European and Japanese economies and what international forces impact on our economy. We are much more aligned with Australia, China and the US.
Global financial/investment market volatility in early 2016 is causing a lot of uncertainty in the world and we need lower interest rates to buffer those forces. We had the view in January that the sharemarket sell-off would not be long-lasting (i.e. reasonably short-lived as it was in August 2015) and not lead to anything like GFC2. Over recent weeks the markets have settled down as expected. Governor Wheeler should not overstate global market volatility in January as a risk to the NZ economy.
Some of the banks are arguing that as their own funding margins (credit spreads) have increased sharply over recent months for their own wholesale market funding sources, that the RBNZ should lower the underlying market interest rate to compensate and thus keep all-up interest cost the same for household and business borrowers. It looks to me that most of the corporate borrowers in NZ took the opportunity of low credit spreads last year to refinance and extend their debt facilities (we were strongly advising to do this). In contrast, it appears that some banks were not as prudent on their funding risk management and are now being forced to pay up to raise term money. Why should Mum and Pop retail investors suffer lower market interest rates to subsidise poor funding risk management by the banks?
Governor Wheeler will need to deliver a dovish statement on Thursday to get the Kiwi dollar back down.
However, the hurdle to actually do another OCR rate cut is a little higher than many commentators are currently suggesting.
---
To subscribe to our daily Currency Rate Sheet email, enter your email address here.
Roger J Kerr is a partner at PwC. He specialises in fixed interest securities and is a commentator on economics and markets. More commentary and useful information on fixed interest investing can be found at rogeradvice.com