Roger J Kerr says the dairy industry needs the Reserve Bank to look beyond introverted responses to getting their own house price forecasts wrong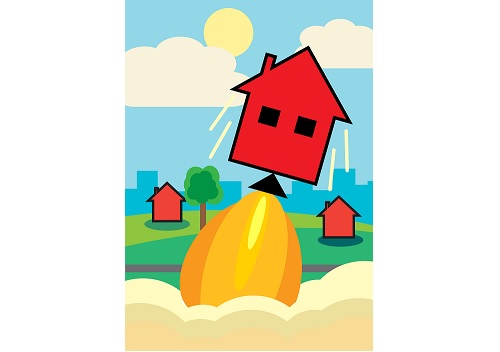 By Roger J Kerr
One of the arguments against a cut in the Official Cash Rate next week by the RBNZ is that lower mortgage interest rates at this time would fuel the already over-heated residential property market even more and cause increased inflation down the track.
For inflation to increase from rising property values, the transmission mechanism has to be that of households borrowing/spending up large on their enhanced values and that consumer spending driving demand-push inflation i.e. prices increases occurring because the sellers can get away with it and the buyers do not care and pay up.
Certainly over recent years there is no evidence of inflation coming from house price increases (the opposite in fact).
However, building and property maintenance costs have increased with the increased house building activity levels to address the supply shortfall.
Inflation in the NZ economy always comes from the supply side, not the demand side.
The chart below that plots the relationship between house prices and the CPI inflation rate does not suggest any great cause and effect correlation.
House prices and inflation did fall together in 1998/1999, however that was due to the external Asian financial crisis and plummeting commodity prices at the time, not domestic economic reasons.
Many commentators believed that the RBNZ did not cut interest rates in late April as they were spooked by the resurgence in house prices in March/April, which was contrary to their own forecasts.
The dairy industry desperately needs to the RBNZ to look beyond such an introverted response to getting their own forecasts on house prices wrong.
As more dairy farming debt is put on special monitoring by the bank lenders, the banks' lending margins will increase due to the higher level of credit risk.
The RBNZ need to cut the OCR base interest rate to off-set those credit-related interest rate increases.
---
To subscribe to our daily Currency Rate Sheet email, enter your email address here.
Roger J Kerr is a partner at PwC. He specialises in fixed interest securities and is a commentator on economics and markets. More commentary and useful information on fixed interest investing can be found at rogeradvice.com