Treasury is reviewing the PTA ahead of the end of RBNZ Governor Graeme Wheeler's term in September next year but says 'no case' has been made to change the current framework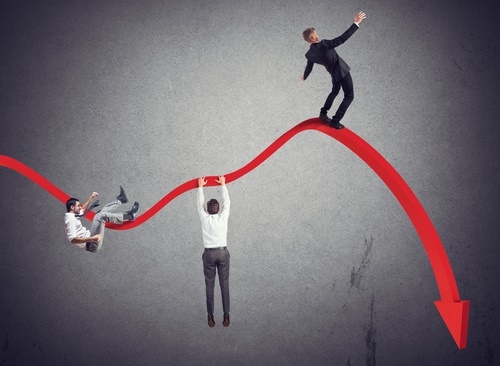 By David Hargreaves
Finance Minister Bill English's department The Treasury is already reviewing the Policy Targets Agreement between the Finance Minister and the Reserve Bank Governor, but at this stage looks unlikely to recommend a move away from the increasingly contentious policy of inflation targeting.
The existing PTA signed by English and current RBNZ Governor Graeme Wheeler makes 'price stability' the objective of monetary policy - with the policy target to keep future CPI inflation outcomes between 1% and 3% on average over the medium term, with a focus on keeping future average inflation near the 2% target midpoint.
The RBNZ hasn't come close to achieving this target in recent times and inflation has been below the 1% bottom of the target range for nearly two years now.
There's been an increasing level of debate about whether targeting inflation in this manner is now either realistic or desirable, and whether other economic measures should be targeted instead.
The PTA is revisited whenever a new RBNZ Governor is either appointed or re-appointed. Appointments run for five-year terms.
Wheeler was appointed in 2012 and his current five-year term expires on September 25 next year. He hasn't given any indication yet whether he's seeking a second term but, regardless, a new PTA would be signed next year.
Asked about what if any preparatory work was going on, Treasury said it regularly reviewed NZ's monetary policy framework in advance of the signing of a new PTA "which either stays the same or gets amended".
"You'll be aware that previous reviews have led to some changes being made to the PTA over the years. Needless to say, reviewing monetary policy has been challenging in the wake of the GFC (for NZ and other countries around the world); we will be looking closely at domestic and international developments to ensure our framework remains fit for purpose."
Treasury said there had been "a few countries" that have recently undertaken monetary framework policy reviews - and it cited the Bank of England, Bank of Canada, and Sweden's Riksbank.
"None of these reviews have led to a movement away from inflation targeting," Treasury said.
"Our view is that no case has yet been made to change our current framework and there would be a high hurdle before going down that path."
*This article first appeared in our email for paying subscribers early on Monday morning. See here for more details and how to subscribe.