Roger J Kerr looks at the choices large bond fund managers are facing, wondering how these will impact our long term interest rates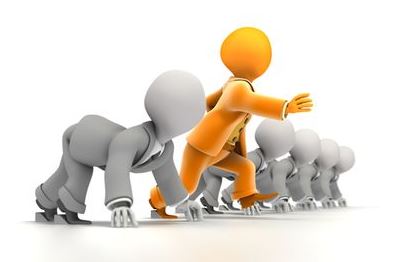 By Roger J Kerr
If you were a bond fund manager for an Asian sovereign wealth fund right now, would you be a buyer or seller of US 10-year Treasury Bonds at the current yield of 2.16%?
If I was sitting in their seat I would be running an investment strategy of reducing the duration of the US bond portfolio i.e. a seller of bonds. If the long term bond yields increase from 2.16% the risk is that the investment fund delivers negative returns as the value of the bonds go down (on a marked-to-market revaluation basis) as yields increase.
Long-term interest rates in New Zealand (beyond terms of two years) closely follow the fortunes of US long term interest rates.
Events and developments that would cause US bond yields to increase from here include:-
The Chinese Government take the opportunity of the current stronger bond prices (lower yields) to reduce their USD reserves by selling US Treasury Bonds and returning funds home to stabilise their Yuan currency value. The weaker USD on FX markets over recent weeks may already be evidence of this repatriation of funds strategy.
President Trump gets his act together and actually delivers some economic policy detail for the US infrastructure improvement investment and corporate tax cuts. The November/December 2016 "Trump reflation rally" (higher bond yields) was based on expectation of these pro-growth and inflationary policy initiatives. The rally has unwound over recent months as the markets have become disappointed at Trump's political inability to deliver the changes.
Improving US economic data (thus higher inflation expectations) through their summer months. The Federal Reserve stay their current course of increasing short-term interest rates in a predictable and consistent fashion.  
Events and developments that would cause USD bond yields to decrease further from 2.16% include:-
Global geo-political risks around North Korea and Syria escalate. The risks for investors from this factor appears to have receded over recent weeks.
US economic data deteriorates over coming months and the Fed adjust to a slower rate of interest rate increases.
Global investors run to safe haven assets like US Treasury Bonds on speculation of a debt/credit crisis in China. Seems unlikely to occur as that aspect of the Chinese economy is commanded and controlled very tightly by the authorities in China.
Rising long-term interest rates following the Federal Reserve's FOMC meeting in a week's time will tell you which side of the market the bond fund managers have come down on.
---
Roger J Kerr contracts to PwC in the treasury advisory area. He specialises in fixed interest securities and is a commentator on economics and markets. More commentary and useful information on fixed interest investing can be found at rogeradvice.com