Markets ignore US inflation rise. NZ wholesale rates continue downward bias. US-initiated trade tensions rise so risk remains elevated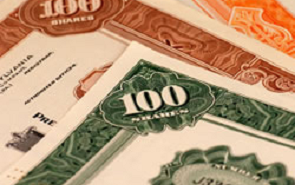 US data were mixed, with a strong Chicago PMI but soft consumer spending. 
The core PCE deflator hit the Fed's 2% target, slightly higher than expected due to rounding.
The rates market was unperturbed, seeing the Fed tolerating an overshoot of the inflation target after such a long period of undershooting.  US 2-year and 10-year Treasury rates were both up by 2bps for the day, continuing to trade in a tight range.
NZ short term rates continued to show a downward bias after perceptions that the RBNZ had kept an open mind about a possible easing of policy at Thursday's OCR Review. The OIS market shows an ever so slight chance of a rate cut before year-end, but more price action has been seen further out, with the first full rate hike now not priced until March 2020, some five months further out compared to pre-OCR review pricing.
The 2-year swap rate fell by 3bps to 2.14% and was down by a chunky 11bps for the week.
China PMI data released after the NY close showed minor slippage compared to the previous month, albeit not significantly different form expectations. 
Trade tensions continue to escalate and the lead story on the FT this morning is that the "EU warns of a $300bn hit to the US over car import tariffs" on retaliatory measures against the US. The lead WSJ article outlines a Fox interview over the weekend where Trump said he sees imposing auto tariffs as his biggest leverage on getting better trade deals.  It doesn't look like a good start to the week for risk assets will ensue.
The key release tonight is the US ISM manufacturing indicator, which is expected to remain high and indicate rising pricing pressures.
---
Get our daily currency email by signing up here:
---
BNZ Markets research is available here.