Governor Adrian Orr reveals scenario where the RBNZ would be forced to dramatically cut the OCR and outlines some details of a potential quantitative easing plan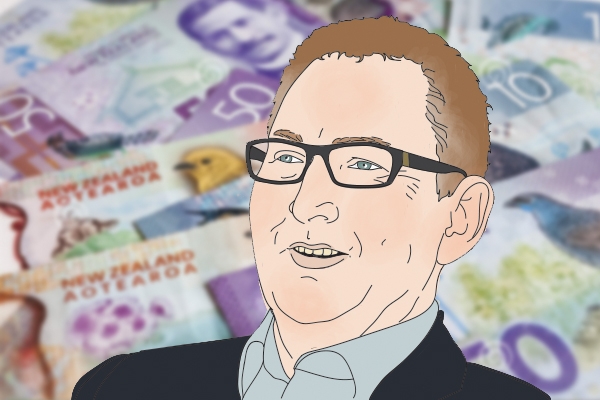 Reserve Bank Governor Adrian Orr has outlined a scenario in which the Central Bank would cut the Official Cash Rate (OCR) to below 1%.
He also says the bank has a quantitative easing plan, in the event New Zealand faces a very large economic shock.
In its August Monetary Policy Statement (MPS) the Reserve Bank revealed a scenario in which the OCR would be cut 100 basis points (1%).
"Growth is expected to recover in our central projection. However, with surveyed business confidence falling and continued softness in the housing market, GDP growth may not recover as expected."
In a scenario where this unfolds, and annual GDP growth stays below 3% over 2019 and it's clear growth is not picking up as expected, "the OCR would need to be reduced by around 100 basis points" by mid-2020.
That would take it down to just 0.75% based on the current 1.75% OCR.  
The Reserve Bank's GDP growth projection for 2019 is 3.3%.
But Orr is confident this scenario requiring 100 basis points of cutting will not eventuate and says the bank's central projection – that the OCR will not be moved until September 2020 – is the most accurate.
Speaking to MPs in the Finance and Expenditure Select Committee on Thursday, Orr said the Reserve Bank was providing what he calls "what if" scenarios.
The scenarios are to explain how the bank would react to different situations if they were to occur.
It also has a scenario where higher than expected inflation would force the Reserve Bank to hike the OCR to 2.25% by 2021.
"We have put in our publication 'this is how it would work, this is our thinking, and we think we would be ready for it,'" says Head of Economics John McDermott.
Although in today's economic environment a 100-basis point movement in the OCR seems like a lot, Orr says when he was last working for the Reserve Bank 10 years ago – "that was almost a daily movement."
Quantitative easing is being looked at
These planning scenarios also consider unconventional monetary policy – "which I actually believe is more conventional monetary policy," Orr told the committee.
McDermott says a scenario where such policies, such as quantitative easing, would have to be adopted by the Reserve Bank is "not on the horizon"
"But, you can never say never and things can happen in the world that you can't control and you can't anticipate."
If New Zealand were to be hit by a large external or global shock – "we think as an institution we need to be ready for it, just in case," he says.
"It's during good times that you should prepare these types of stories, which is why we put these things out now," Orr added.
In May, the Reserve Bank published a paper on unconventional monetary policy where it said the possibility of needing unconventional monetary policy tools is "higher than it ever was in history."
Finance Minister Grant Robertson says he does not believe GDP growth will fall to the level to which the Reserve Bank will be forced to cut the OCR by 100 basis points.
It's the same story with the use of quantitative easing, which he agrees with McDermott that it's very unlikely the Reserve Bank would need to go down this road.