Auckland Mayor Phil Goff denies claim by GC Group, which the FMA says has the potential to mislead investors, that it was the exclusive title sponsor for a campaign fundraising event during his re-election campaign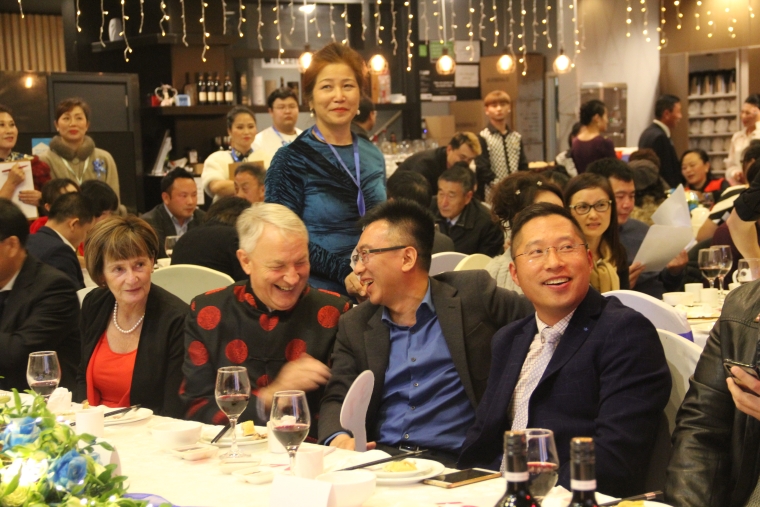 By Gareth Vaughan
GC Group Ltd, a New Zealand company the Financial Markets Authority (FMA) has issued a warning about, claims to have been the exclusive title sponsor for a campaign fundraising event for recently re-elected Auckland Mayor Phil Goff.
In its warning the FMA says it's concerned GC Group's website "contains misleading statements that have the potential to mislead investors on the extent to which GCG is a regulated or licensed entity in New Zealand and in overseas jurisdictions."
An FMA spokesman told interest.co.nz the regulator was concerned GC Group was using its Financial Service Providers' Register (FSPR) registration to "potentially mislead investors" over the extent to which it's a regulated or licensed entity in NZ.
"GC Group also used its ASIC [Australian Securities and Investments Commission] Australian Financial Services (AFS) number for similar purposes, despite it ceasing to be an authorised representative in September 2019. We're not able to comment further at this time," the FMA spokesman added.
Meanwhile a spokesman for Goff says GC Group, formerly GC Financial Group, was not a sponsor of any campaign events. However, the spokesman declined to say whether GC Group or individuals associated with the company donated money to Goff's re-election campaign.
GC Group was incorporated as a NZ company on October 3, 2013. It then registered as a financial service provider 16 days later on October 19. It's registered to provide wholesale and/or generic financial advisor services, and to trade financial products or foreign exchange on behalf of other persons. 
The FSPR is like a phone directory for the financial services sector. A company merely being registered on the FSPR doesn't mean it's actually regulated or licensed in NZ or elsewhere. Since 2014 the FMA has had powers to direct the Companies Office to deregister companies from the FSPR and has used these powers to have 85 companies deregistered. The FMA spokesman declined to say whether the regulator is seeking to have GC Group deregistered from the FSPR.
Asked to elaborate on the FMA's reference to ASIC, a spokesman for the Australian regulator said GC Group's ASIC authorisation ceased in September this year. He wouldn't comment on why the FMA has issued a warning, nor on whether ASIC is looking at GC Group in Australia.
Despite phoning GC Group and emailing the company multiple times, plus visiting its Takapuna office and being told a manager would respond to our questions about the FMA warning and Goff's re-election campaign, interest.co.nz has yet to receive any response from GC Group. Companies Office records list Ping Wen of Auckland's Greenhithe as GC Group's sole director and shareholder.
GC Group's website says it uses "the market-leading MT4 [MetaTrader] as an online trading platform, and its reliability, versatile charting toolkit and ease of operation are recognized by global investors. The contracts provided by the GC Group include foreign exchange, gold, silver, oil, and indices. Depending on your situation, these contracts can be traded using a leverage ratio of 1:100 or 1:200."
'The exclusive title sponsor'
Text from GC Group's website translated from Chinese by interest.co.nz last Friday, claims the company was "the exclusive title sponsor" of a campaign fundraising event for Goff on July 12. Goff was re-elected for a second term in October. As of Friday photos of Goff with people said to be "the representatives of the GC Group directors" also appeared on GC Group's website including the one below. A similar photo featuring Goff was hanging on the wall at GC Group's Takapuna office when interest.co.nz visited on Monday morning.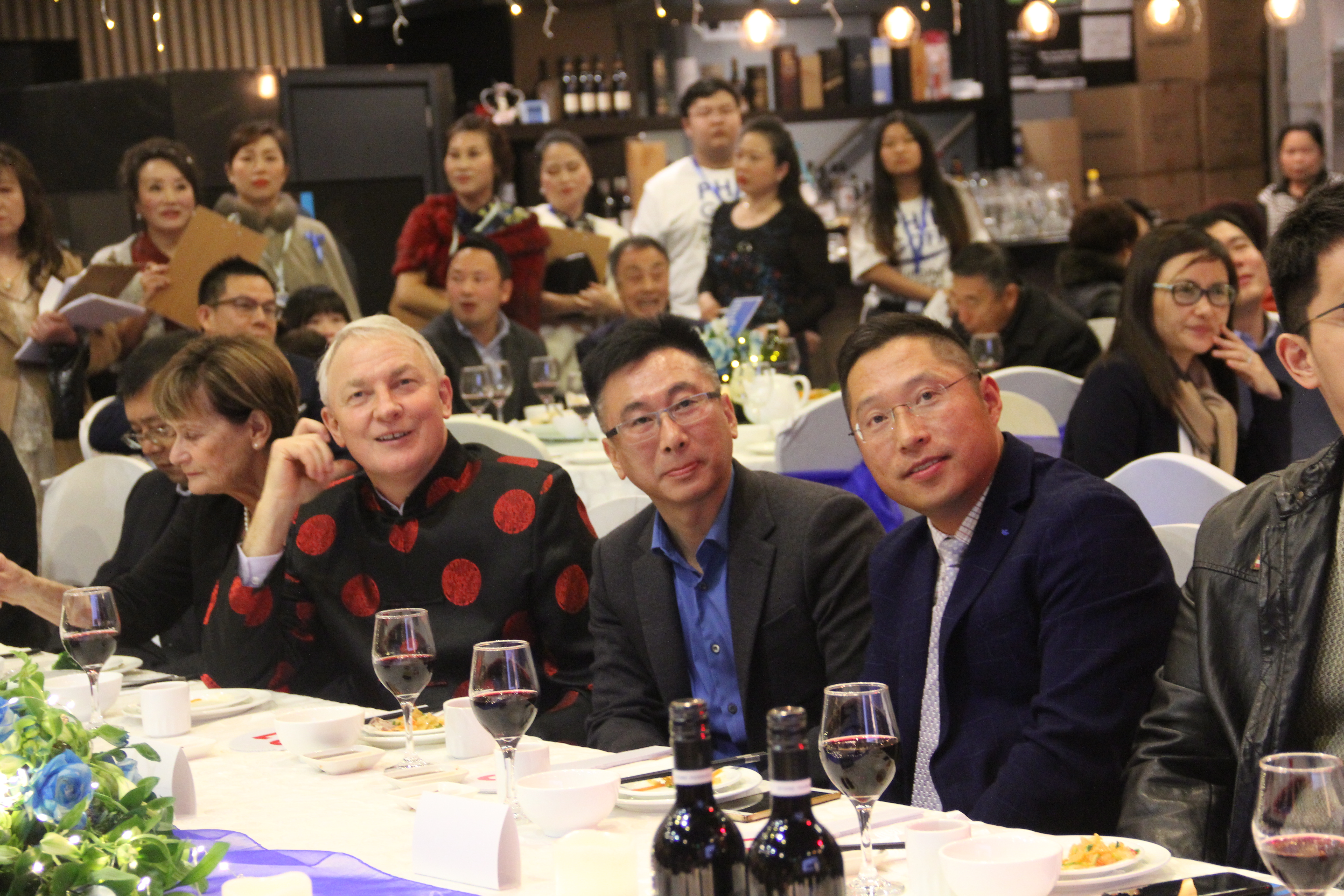 'The company in question was not a sponsor of any campaign events'
Interest.co.nz asked both Goff's office and GC Group questions about the relationship between the company and Auckland's Mayor on Friday. As of Monday the section of GC Group's website featuring the apparent fundraising event had been significantly edited with a significant volume of text and several photos removed.
Interest.co.nz asked Goff's office the following questions;
1) Did GC Group/GC Financial Group indeed front a fundraising event for Mayor Goff? 
2) Did GC Group/GC Financial Group or any individuals associated with the company donate money towards Mayor Goff's re-election campaign, and if so how much?
3) What is the extent of Mayor Goff's relationship with GC Group/GC Financial Group and any individuals associated with the company?
4) In Mayor Goff's understanding, what does GC Group/GC Financial Group actually do?
In response a spokesperson for the Goff re-election campaign said; "The company in question was not a sponsor of any campaign events. The campaign will comply with all disclosure rules as required by law when the returns are filed."
Goff, along with other candidates in this year's local body elections, must file his return of electoral donations and expenses by December 13.
Goff is not the first high profile politician to be embarrassed by a dubious NZ registered financial service provider. Then-Finance Minister Bill English attended the Wellington launch party for Fullerton Markets in June 2016. Fullerton subsequently made significant use of photos of its Singaporean CEO Mario Singh with English, including in the Facebook post below. Among other things Fullerton subsequently received a formal anti-money laundering warning from the FMA before saying it was quitting NZ for St Vincent and the Grenadines.
'Friendly to China'
GC Group's website said it was supporting the re-election of Goff, with a translation from Chinese describing him as "friendly to China, helping with China-Singapore friendship, and promoting the sustainable development of China-New Zealand trade."
The website went on to say that when Trade Minister, Goff signed the NZ-China Free Trade Agreement, making NZ the first developed country to sign a free trade agreement with China. GC Group and its subsidiary Huadong Trading Co. Ltd "benefited a lot from this agreement."
A GC Group representative expressed gratitude to Goff "for his contributions and hard work to Auckland and the Chinese community over the past three years, and wished ... long re-election success," GC Group's website said.
"The Mayor of Auckland thanked GC Financial Group for their support of the event, asked about the company profile, and wrote a greeting on the wine: I wish GC Finance is getting better and better."
Long running FSPR problems
NZ authorities have experienced long-term problems with the FSPR. You can see more on these here and here. Under law changes due to come into force in mid-2020 following the passing of the Financial Services Legislation Amendment Act, Registrar of Companies and Financial Service Providers Ross van der Schyff will be able to deregister from the FSPR any entities that only have overseas customers, unless the provider is required to be licensed or registered by another Act, or the provider is a reporting entity to which the Anti-Money Laundering and Countering Financing of Terrorism Act (AML/CFT Act) applies.
GC Group is a reporting entity supervised for compliance with the AML/CFT Act by the FMA.
The FMA can direct a deregistration from the FSPR where it believes a company is creating a false or misleading appearance of the extent to which the company provides financial services from a place of business In NZ and the extent to which it is regulated by NZ law In relation to those services; and/or if it's damaging the integrity and reputation of NZ's financial markets and NZ's law and regulatory arrangements for regulating those markets.
The video below, featuring Auckland, comes from GC Group's website.
Pictured below is GC Group's website.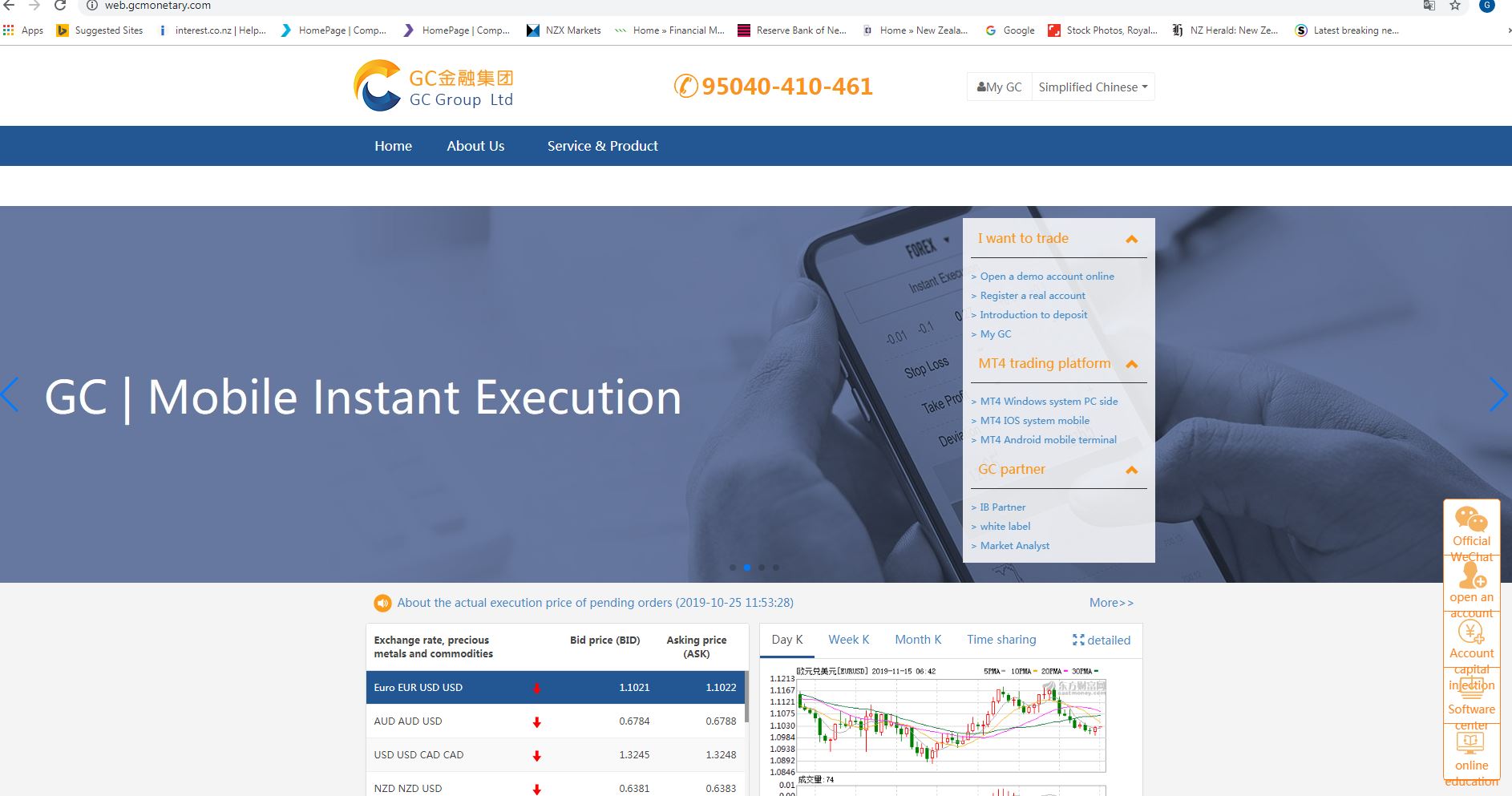 *This article was first published in our email for paying subscribers early on Wednesday morning. See here for more details and how to subscribe.