The Swedish private equity company looking to terminate its deal to buy Metlifecare says that the retirement village operator will be adversely affected by the virus over the next three financial years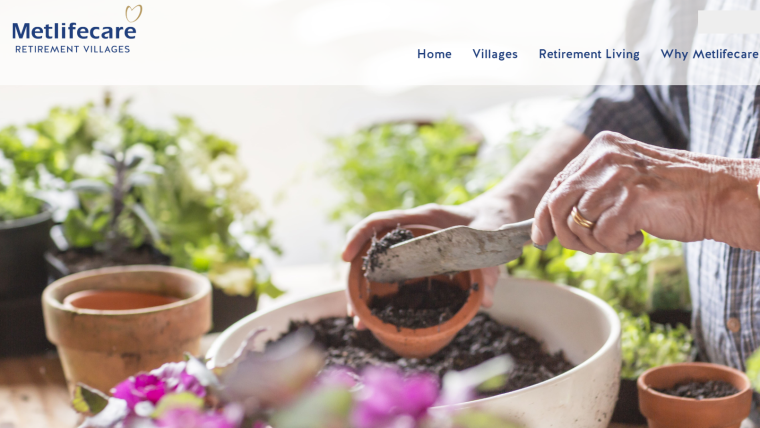 The Swedish private equity company looking to terminate its deal to buy Metlifecare says Covid-19 has already knocked $200 million off the net asset value of the NZX-listed retirement village operator.
And in formally giving notice of terminating its takeover deal, EQT through its takeover vehicle Asia Pacific Village Group (APVG) said that Metlifecare's profit performance will be "adversely impacted" by the global pandemic in the financial years ending June 2020, 21 and 22.
And the exiting bidder has also taken issue with Metlifecare's receipt of the wage subsidy, in total amount across all the companies' operations it says of $7.1 million.
Metlifecare, for its part, continues to bristle - and says it rejects APVG's notice to terminate the deal and the various assertions made by the company. 
The Chair of Metlifecare Kim Ellis said: "The fundamental assumptions that APVG uses to justify its Notice to Terminate are simply wrong. There has been no breach of the 'Material Adverse Change' (MAC) metrics and/or any 'Prescribed Occurrence', as claimed by APVG, and such breaches, if they were to occur, would be covered in either case by specific exceptions under the SIA [Scheme Implementation Agreement].
"Metlifecare considers APVG and its parent company EQT have misstated the terms of the SIA and are wrongly attempting to withdraw from an agreement they willingly entered less than four months ago. We expect them to honour their obligations under the SIA."
In its statement to NZX Metlifecare said it remains "strongly committed" to the successful completion of the scheme in the interests of all shareholders and remains on track to dispatch the scheme materials ahead of a shareholder meeting to vote on the scheme, intended to be held at 11am on 9 June as a 'virtual' meeting, subject to receipt of orders from the High Court.
Also brought into the battle is 'our' NZ Super Fund, owner of just under 20% of Metlifecare. APVG has indicated to the fund that its 'voting deed' over the fund's shareholding has been terminated too.
The Super Fund stood to reap just under $300 million if the deal progressed at the agreed price of $7 a share as was intended by the middle of this year (through a court-approved Scheme of Arrangement).
At Tuesday's price on the NZX of $4.12, the fund is down by over $120 million on what it (and we) could have expected.
On Tuesday the Super Fund was taking the Metlifecare line that the vote on the takeover - the scheme of arrangement - would still proceed.
NZ Super Fund Head of Direct Investments Will Goodwin said: "We've been advised that Asia Pacific Village Group Limited has terminated the voting deed.
"However, regardless of Asia Pacific Village Group's decision to terminate the Voting Deed, we intend to vote in favour of the scheme at the upcoming shareholder meeting."
APVG's grounds for terminating the deal (originally agreed on December 29, 2019) are based on what it says has been a 'Material Adverse Change' (MAC). It's also claiming 'Prescribed Occurrences' by Metlifecare doing things without APVG's consent.
As well as the claims about the reduction in net asset value and profitability, APVG says Metlifecare's data "continues to show a shortfall of resales and development sales of independent living units (ILUs) relative to budget for March and April 2020".
"Settlements in April are down on budget (only 10, including 4 of which are transfers, against a budget of 58). APVG considers that a MAC will occur even if Metlifecare achieves settlement of all unconditional contracts...
"...Metlifecare's data continues to show a shortfall of applications for units relative to budget for March and April 2020," APVG says.
On the wage subsidy, APVG says if, as it believes, the applications "should not have been made in respect of a number of companies in the Target Group, the implications are material".
"They include obligations to repay the wage subsidies, reputational harm, and potential liabilities..."
Metlifecare reiterated a previous statement made on April 20 that it has retained the services of Stephen Hunter QC to assist it, "alongside top tier New Zealand law firm Chapman Tripp".
APVG have retained Alan Galbraith QC and Mark O'Brien QC, and their firm is Bell Gully. 
This one seems likely to be heading to the courts.