Government considers further ways to support businesses through debt and equity; Ardern details her pre-Christmas priorities including the doubling of sick leave entitlements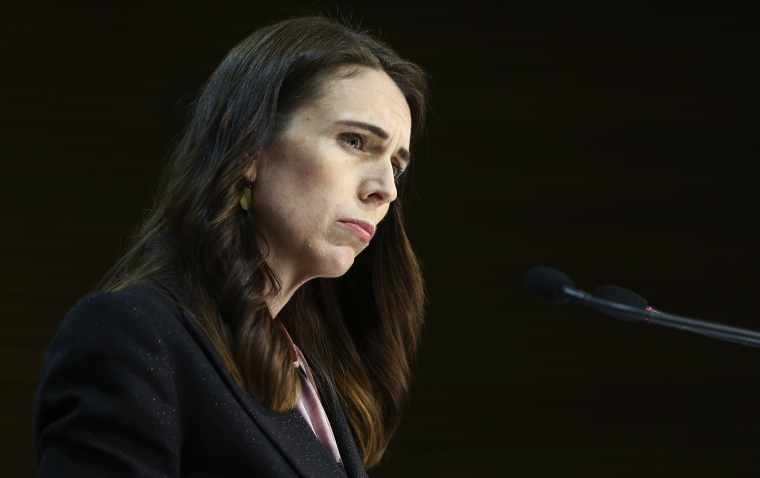 The Government is considering new ways of supporting small businesses through both debt and equity.
In a speech to BusinessNZ on Thursday, Prime Minister Jacinda Ardern recommitted to implementing Labour's key policies.  
She also mentioned investigating new, lesser-talked about, support measures for businesses.
"I also want us to take up the challenge that has been extended to us by the small business council and commence work on new ways to support small businesses with finance, such as the proposed Small Business Growth Fund, repurposing the Small Business Cashflow Loan Scheme, establishing a micro-finance company for small businesses, or expanding the mandate of the Venture Investment Fund," Ardern said.
Labour campaigned on extending the Small Business Cashflow Loan Scheme, set up in response to Covid-19, for three years. It also proposed extending the interest-free period on loans from one year to two years.
Ardern said this proposal would be taken to cabinet on Monday.
"Later in November Ministers will bring further proposals forward to enable the scheme to be used for a broader range of purposes, such as investing in new equipment or digital infrastructure," Ardern said.
Under the scheme, businesses can receive a government loan of up to $100,000 depending on how many employees they have.
Small Business Minister Stuart Nash in June told interest.co.nz he was exploring the option of making the scheme permanent.
As for the possible introduction of a Small Business Growth Fund, Australia launched such a fund in mid-October.
Investments from the Australian government and retail and investment banks have put an initial A$540 million in the fund. Australian businesses can apply for long-term equity capital investments between of A$5 million and A$15 million.
When Ardern mentioned expanding the 'Venture Investment Fund', she was presumably referring to the Crown's $300 million 'Elevate NZ Venture Fund', launched earlier this year. The fund invests in venture capital funds that primarily look to make Series A and B stage investments (round sizes of $2 to $20 million) into New Zealand entities. 
Pre-Christmas priorities
Ardern, in her speech, also detailed her government's priorities, but didn't go so far as to unveiling a 100-day plan as she did at the 2017 election.
These priorities include:
Expand the flexi-wage scheme by the end of the year.
This is an existing subsidy paid to employers who hire people "at risk of long-term unemployment and receiving a benefit".
Labour has promised to channel an additional $311 million to the scheme so the average subsidy can be increased and more businesses can use it. Of this pool of funding, $30 million has also been ring-fenced to support eligible unemployed people who want to start a business.
Continue to cover the costs of trades training and apprenticeships.
Ardern said: "As of 2 November, one part of that package, the Apprenticeship Boost Initiative, has seen payments made to 5,219 employers to take on 11,455 apprentices…
"In addition, since we introduced free trades training and apprenticeships on 1 July we have seen 6791 new apprentices sign up in the building and constructions sector alone, 4000 more than in the same time period last year."
Continue to approve projects to go through a fast-tracked resource consenting process.
"Cabinet will consider additional projects to go through the fast-track process before Christmas and will be announced in due course. The first project has already been approved by the fast track panel and we expect to refer additional projects to panels within the next two weeks," Ardern said.
Double employees' sick leave entitlements to 10 days.
"Cabinet will consider draft legislation before Christmas, with a plan to introduce this in the house before the end of the year, but then move to a full select committee process so we can try and build some consensus around this issue," Ardern said.
Ardern reiterated what she's said in the past that Labour would "govern for all New Zealanders" and aimed to "reach as wide a consensus on key issues as possible".
Tight border restrictions to remain in place
Ardern also said she would work to preserve New Zealand's "hard won" position when it came to Covid-19.
She acknowledged there had been calls for managed isolation capacity to be expanded, but said this was constrained by the availability of health and law enforcement staff, who operate these facilities.
"On a per capita basis our quarantine capacity is larger than Australia's, with up to 6,000 people in facilities at any given time. We have a work force of 4000 people including up to 1000 health staff as well as our military and police monitoring security," Ardern said.
"So let's keep the conversation on our borders going, but while remembering that they are key to our success."
Policies avoided
Notably, Ardern didn't mention the minimum wage increase planned for next year. 
Nor did she talk about Labour's policy to introduce a new top tax bracket for income above $180,000.
And she didn't reference the country's enormous asset price inflation and the Reserve Bank's role in the economic recovery. 
See Ardern's speech in full here.