Economists are picking a December quarter 2020 unemployment rate of around 5.6%, higher than the 5.3% rate in September; unemployment likely to peak later this year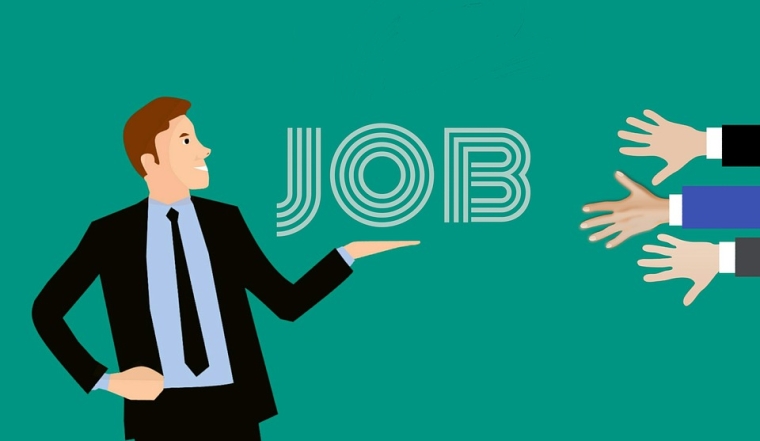 Economists believe unemployment has continued to rise and increasing jobless numbers are not set to peak till later this year.
However, they are quick to point out that Statistics New Zealand unemployment figures out on Wednesday and likely to show a rise to about 5.6% are nothing like as bad as feared in the early stages of the Covid crisis.
Indeed, at one point last year some economists were seeing the percentage of people without work hitting double digits, such was the pessimism.
In the event the support of the wage subsidy and the fact the economy has been largely open for business since the country moved to Alert Level 1 in June last year, has seen far fewer job losses than once feared.
The Reserve Bank in its last Monetary Policy Statement for 2020 released in November picked December unemployment of 5.6%, then rising to 6.2% in March, peaking at 6.4% in June and then gradually falling.
Other economists are expecting something broadly similar and the market consensus for the December is around the 5.5%-5.6% level, which will be a small rise from the 5.3% figure in September. These figures compare with unemployment of around 4% prior to the Covid crisis hitting. Other general trends expected from the December quarter figures are for a slight increase in the 'participation rate' - the number of people seeking work, and for subdued wage increases.
Kiwibank economists, who expect a slightly lower unemployment figure than the average market pick - namely 5.4% - say they are "not picking as much damage to be shown than we previously expected".
However, they don't believe a 5.4% unemployment rate represents the peak in the current cycle.
"The unemployment rate is forecast to rise further at the start of 2021. There have been growing anecdotes of worsening trading conditions for tourist operators now that NZ's holiday period is sadly behind us. The unemployment rate is now expected to peak closer to 6% compared to the 6.5% we had previously forecast. If realised, a 6% peak unemployment rate would be a remarkable outcome from Covid - a once in a century crisis. However, as we have seen in the last few weeks, we are still susceptible to Covid, and an optimistic forecast remains fragile until vaccines have been rolled out."
Westpac senior economist Michael Gordon's expecting an unemployment rate of 5.6%.
'Substantial increase'
"That's a substantial increase from the pre-Covid rate of around 4%, but much lower than was feared in the early stages of the pandemic.
"The [Household Labourforce Survey - Stats NZ's unemployment data] is an average over the quarter, so developments within the quarter are important for understanding the results. Stats NZ has provided a week-by-week breakdown of the data for the last two quarters, which highlight the impact of Covid and the efforts to control it. After a sharp rise over the June quarter, the weekly unemployment rate was volatile but largely sideways over the September quarter."
ANZ senior economists Liz Kendall and Miles Workman (also expecting a 5.6% unemployment figure) note that there is "some spare" capacity in the labour market, "but conditions are much better than previously feared due to our strong economic recovery and policy supports".
"The medium-term outlook has also improved. Weaker economic momentum this year will weigh on employment, keeping the RBNZ cautious. Improvement is expected towards year end, but will be sluggish until the border opens. After that, unemployment is expected to fall faster, raising the spectre of policy normalisation in time."
Kendall and Workman say continued deterioration in the labour market early this year is expected to weigh on the RBNZ's thinking, underpinning ANZ economists' view that quantitative easing through the large scale asset purchases (LSAP) timeframe will be extended in February and the Official Cash Rate will be taken "a little lower" in May from the current 0.25% to finish the easing cycle.
'Delicately balanced'
"But the outlook for policy is delicately balanced. The RBNZ's November MPS forecasts included a peak in the unemployment rate of 6.4%, but we expect this will be revised down on the back of a buoyant housing market, resilient business sector and better starting point and outlook for GDP. The starting point and outlook for inflation has also improved.
"Scope for steady improvement in unemployment and inflation over 2022 raises the possibility of monetary policy normalisation once downside risks recede (once Covid-19 herd immunity is reached, in particular) and the RBNZ's targets are firmly in view. Based on our current forecasts, the labour market and inflation will be at or near their targets in mid-2023, at which point the RBNZ may be comfortable with embarking on policy tightening. But there is a lot that could happen between now and then: upside risks could bring this timing forward into 2022, while downside risks could see alternative tools, like a negative OCR, deployed or the OCR remaining at its record low for much longer.
"A gradual approach to normalisation seems likely based on the current outlook, but the speed of tightening will ultimately depend on economic momentum as headwinds recede and the recovery accelerates. For now, we maintain the view that tightening will be off the table until the outlook is more assured, with risks skewed towards more stimulus, not less, over 2021, especially with unemployment still rising. But a path to normality does look to be within our sights, even if the road ahead is bumpy, and risks to the outlook are in both directions."