The RBNZ is picking international and domestic factors causing rising costs for businesses and consumers to ease this year. Will it be right?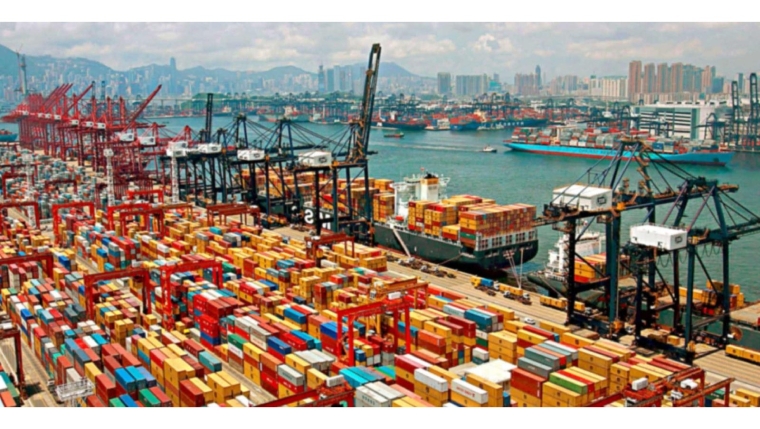 In its monetary policy review this week the Reserve Bank said while the Covid-19 pandemic has caused major disruptions to supply chains, pushing up costs for businesses and consumers, these cost pressures should ease over the course of 2021.
Will this prediction prove to be correct? Or is it wishful thinking?
In the Reserve Bank's press conference interest.co.nz's Jenée Tibshraeny asked Governor Adrian Orr to explain the Reserve Bank's view. Orr's detailed and lengthy response basically boiled down to the following:
"We are confident given the nature of the one-off shifts in the prices that we are currently observing, the global spare capacity that's still out there in the world, a long history of low inflation that we've had globally, and well anchored inflation expectations, that the risk of a one-off price shift turning into generalised inflation remains low," Orr said.
"As central bankers we'll always say it [risk] doesn't remain zero and that is why we will continue to monitor. But we are very explicit, we believe these [cost pressures] will abate."
(Jenée's question, and Orr's full response, run from seven minutes and 30 seconds into this video).
So what's going on?
In its Monetary Policy Statement the Reserve Bank summarised just what the issues are and why they're occurring.
"Global supply chains have struggled to keep up with demand since the outbreak of COVID-19. This partially reflects a global shift in consumer spending towards goods because the pandemic has made it harder to spend on some services. Demand for goods has been boosted further as firms around the world have sought to restock depleted inventories. Some firms have also brought forward purchases in anticipation of further disruptions. This strong increase in demand has lifted prices for key commodities [see chart below], pushing up production costs."
"Supply chains have also been disrupted. Pandemic restrictions have meant some firms have not been able to produce as much as usual. Restrictions have also limited the availability of workers and how productively they can work. Transport networks have been disrupted as the pattern of global shipping flows has changed. Fewer passenger flights have also meant reduced air freight capacity. The blockage of the Suez Canal in March further contributed to delays in moving goods around the world. Combined with strong demand, these factors have created congestion and delays at key ports globally and have significantly increased global shipping costs," the Reserve Bank said.
"New Zealand firms have faced increased prices for imported goods because of these supply-chain bottlenecks. Domestically, some of New Zealand's ports have found it difficult to keep up with shipping volumes. This has put pressure on road and rail transport networks as freight has been redirected from other ports by land. The cost of shipping goods to and from New Zealand has increased significantly, particularly for container-based freight, which includes many consumer goods."
"In addition to higher import prices, firms are reporting delays in getting goods into New Zealand. In some cases firms' global suppliers are facing difficulty filling orders. This means some firms may not be able to produce goods as usual due to shortages of key inputs such as chemicals, parts and other materials. In the retail sector, difficulties in getting new stock from overseas have discouraged promotional discounting in some instances," the Reserve Bank said.
The two charts below come from the Reserve Bank's Monetary Policy Statement.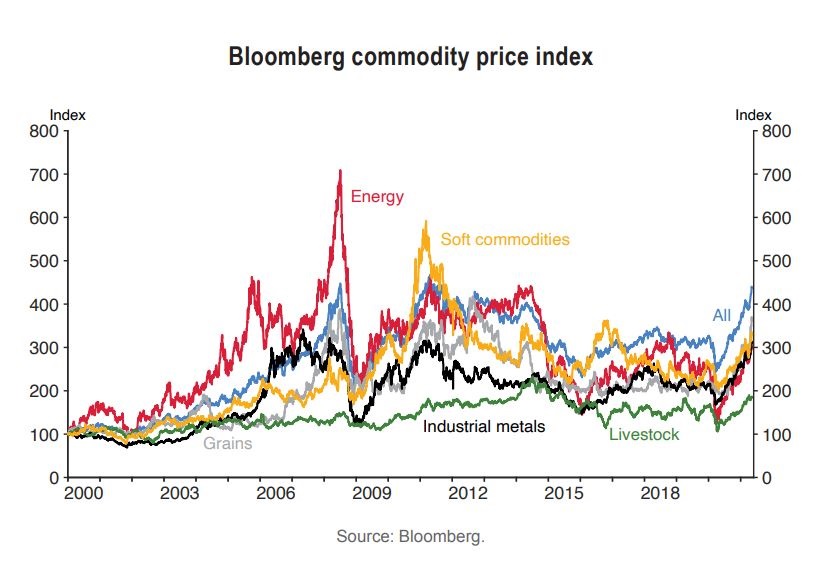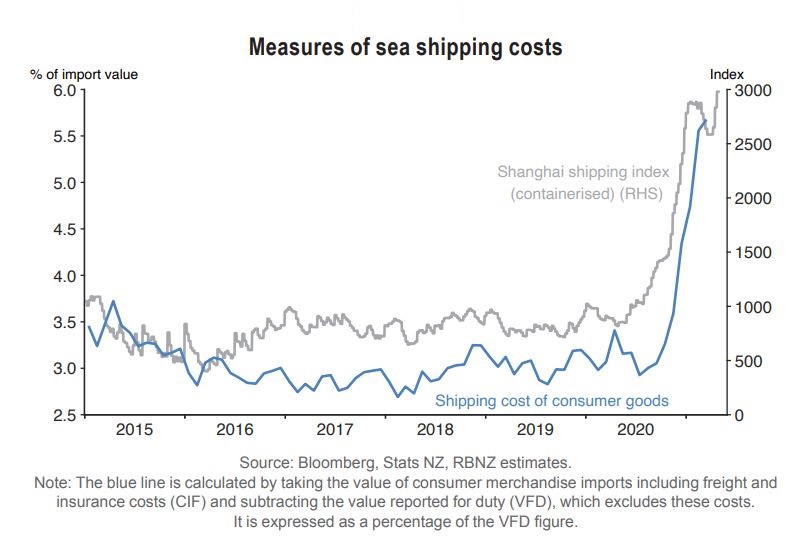 The Reserve Bank, remember, is tasked with keeping future annual inflation - in the form of Statistics NZ's Consumers Price Index (CPI)  - between 1% and 3% over the medium term, with a focus on keeping future inflation near the 2% midpoint. In the March quarter this annual inflation rate was 1.5%.  And the Reserve Bank's latest quarterly survey of inflation expectations predicts an annual 2.05% CPI rate in two years.
Where the rubber meets the road
But the Covid-19 pandemic and its side effects are rumbling on. So will those cost pressures flowing from supply chain disruptions really disappear this year as Orr and the Reserve Bank believe?
Don Braid, managing director of freight, supply chain and logistics company Mainfreight, sees pricing pressures lasting longer. Braid told RNZ that Mainfreight thinks the current situation will continue for at least a further 12 months. He says if you're looking for guaranteed space on a ship you could currently be paying $5,000 to $8,000 more for a 40-foot container than you were pre-Covid-19. Contract rates in place prior to the pandemic aren't be honoured, he said.
"My sense is it's not going to change in the short-term and we'll have this shipping congestion and high rates for some time to come...There's port congestion at every major port around the world, and it's very tough to get space," Braid said.
"Shipping companies are making you pay what the market rate is today. We're having to pass them [costs] on."
This, Braid said, is flowing on through importers and exporters to retailers and potentially consumers.
"We think this current situation will last four at least 12 months. We were talking with one of our largest customers in the US and their people are planning for the current situation to possibly be around for another four years. Now that would be catastrophic," Braid said.
Airfreight will be slower to 'normalise'
Speaking on Bloomberg TV, Ryan Petersen, CEO and founder of US-based Flexport Freight Forwarding, noted US imports have risen 20% and exports have dropped 20% since the onset of the pandemic. In the pre-Covid-19 world Petersen said about 60% of containers sent from the US to China were empty. Now that number's up to 80%.
In terms of when ocean freight will normalise, Petersen said this could happen when consumers return to pre-pandemic spending habits. This would mean less online shopping and going out more to the likes of bars and restaurants.
"There are only so many dollars a consumer has so as they shift it back towards hanging out in bars and restaurants instead of buying stuff, it should even itself out," Petersen said.
Airfreight, however, is another story. Petersen said pre-pandemic, 50% of all the world's airfreight flew in the belly of passenger planes, and flight volumes remain way down on where they were.
"Passenger planes, especially going to Asia [from the US] are just not really flying. They're down to one or two flights a day when it used to be 25 for most major hubs in Asia. So that has led to crazy increases in the price of airfreight and that will have to work out," Petersen said.
"CEOs of major airlines have said they don't really think business travel across the Pacific is going to come back to life until 2024. So it's going to be a while before airfreight normalises."
On Thursday Transport Minister Michael Wood announced a new round of airline support contracts running until the end of October. New agreements have been reached with Air New Zealand, Air Tahiti Nui, Korean Air, and China Airlines. Airfreight capacity is at 90% of pre-Covid-19 levels, Wood said.
Air NZ said it has been awarded an average of 30 flights per week to 13 destinations including Los Angeles, Hong Kong, Shanghai and key Pacific ports. With the Australian and Rarotonga bubbles now operating, services to Australia and the Cook Islands are currently operating outside of the government air connectivity scheme.
*This article was first published in our email for paying subscribers. See here for more details and how to subscribe.