Latest ANZ Business Outlook shows over 90% of firms in every sector apart from services facing higher costs; inflation expectations blowing out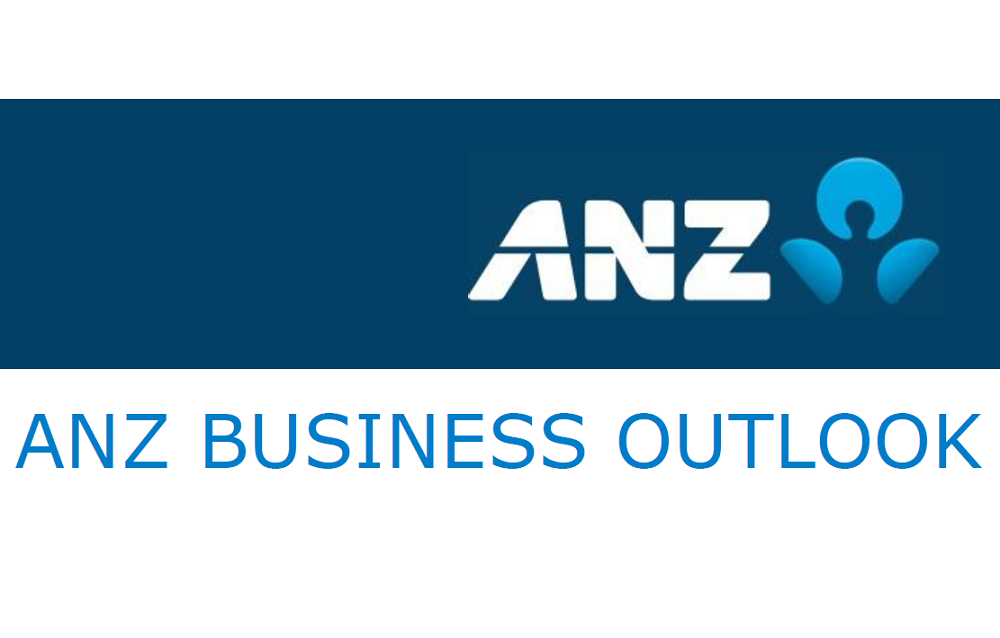 The latest ANZ Business Outlook Survey has found that more than 90% of firms in every sector apart from services (where the percentage is just short of 80%) report higher costs.
And across the whole business sector, 12-month inflation expectations have risen sharply to 3.45%, which is well outside the 1%-3% range targeted by the Reserve Bank.
The strong increase in inflation expectations was likely influenced by the super hot inflation figures released on October 18.
About two-thirds of firms responding to the survey are planning to increase prices. That's up from 58% in September.
As far as the so-called 'headline' figures in the survey are concerned, headline business confidence fell 6 points; own activity rose 4 points.
ANZ chief economist Sharon Zollner said despite Covid-related uncertainty, medium-term indicators remained "broadly robust".
"However, unrelenting cost pressures highlight that it's tough going," she said.
"Cost and inflation pressures intensified further in October. 
"The sharp jump in inflation expectations in the late-month sample was undoubtedly related to the unexpectedly high Q3 CPI data release."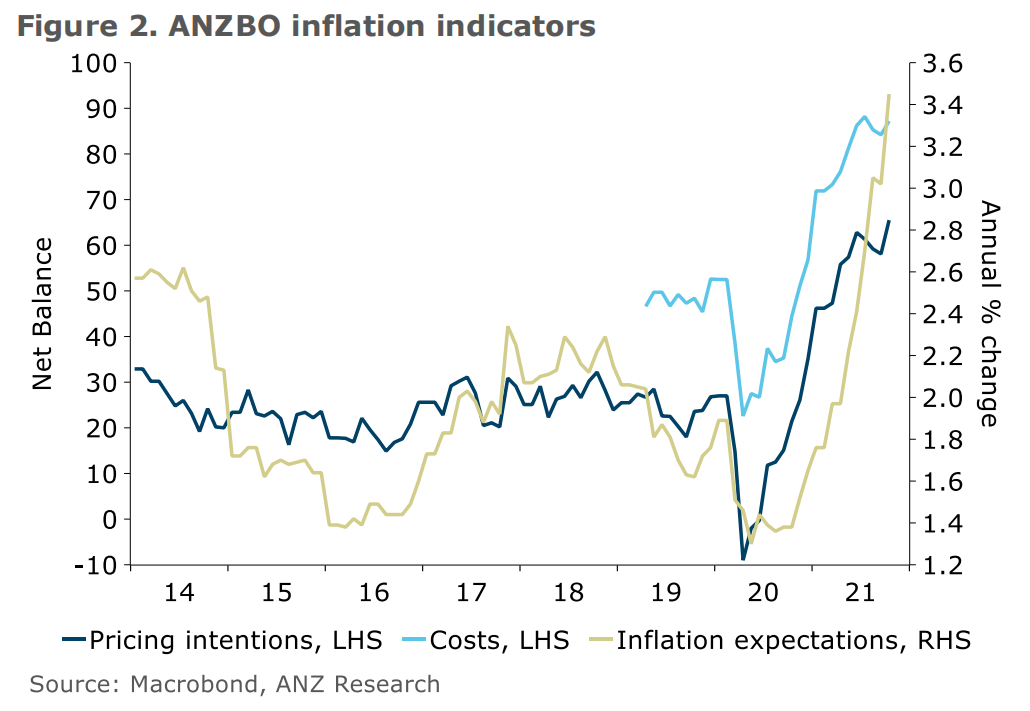 In terms of business activity, Zollner said manufacturing saw most activity indicators lifted in October.
"This sector is above its historical averages for activity indicators (except exports, notably), whereas most sectors are sitting below par."
She said construction and services also generally saw more rises than falls in the month.
"Of all sectors, expected activity in construction has turned down most definitively."
On the other hand, the agriculture and retail sectors saw more falls than rises in activity indicators in October while costs and pricing intentions rose, "a tough combination".
"Business confidence, own activity, exports, and profits are generally sitting a bit under par, and expected ease of credit is well under, while pricing intentions are at historic extremes.
"Employment indicators remain positive everywhere except agriculture."
Looking at "Auckland vs the rest" in respect of the ongoing lockdown in Auckland and parts of the Waikato, Zollner said it was "a mixed bag, but on the whole, Auckland firms' activity indicators continue to hold up surprisingly well. Forward-looking expectations and intentions continue to hold up.
"The resilience of Auckland businesses is impressive but this survey won't capture cumulative balance sheet damage."
Zollner said despite "living week to week to some extent", firms appear to be getting on with it as best they can.
"There are clearly challenges, with costs extremely high and profits expected to fall, but more positively, activity expectations, investment intentions and employment intentions are holding up.
"The COVID situation remains unpredictable, however, and we'll be watching closely for any evidence of that uncertainty derailing plans."