RIP capitalism & the free market as we knew them, Macquarie Capital analysts Viktor Shvets & Terrence Leung argue, with the private sector now artificially propped up by the public sector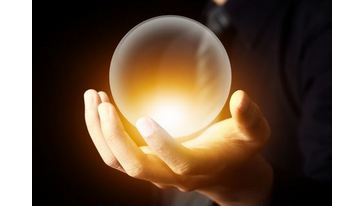 There's no chance of a return to anything remotely resembling conventional capitalism and free private markets with the public sector now firmly in the driver's seat following the Global Financial Crisis (GFC) and the Covid-19 pandemic, Macquarie Capital argues.
Macquarie Capital analysts Viktor Shvets and Terrence Leung make this argument in a report named Rights, Wrongs & Returns 2022 – Between COVID, Hubris and Nemesis. They argue the combination of the GFC between 2008 and 2010 and now Covid are turbocharging developments that were already underway. They are dislocation events accelerating change.
This makes states and public sectors the most important and dominant players in modulating economies and capital markets.
"It is accelerating atrophy of private sector and free market signals while making it next to impossible to unwind the process of financialization and an ever-deeper dependence on debt and asset prices," Shvets and Leung say.
"The Information Age and financialization are also aggravating social tensions, including inequalities within and between nations, with Covid accentuating these developments even further. This brand-new world that is tentatively emerging favours size, localization, wealth, and liquidity and generally disadvantages anything that is small, generically globalized, illiquid, and poor. It brings to the end the decades of a global convergence, which never truly worked but was at the core of political and economic consensus."
Shvets and Leung say they don't subscribe to the view that the state is the obstacle standing in the way of private sector vibrancy. Rather, they see the private sector as artificially propped up by the public sector through a range of monetary and fiscal support, with any resetting of the economy being neither politically, economically nor socially acceptable.
"In other words, because of profound technological, economic, and financial changes, we maintain the private sector will never be able to run again under its own steam and societies will insist on ever-greater public sector dominance, which would gradually spread from just trying to restart economies and reduce asset volatilities to effectively running ever-larger parts of economies," say Shvets and Leung.
'Burning rubber to rejoin highway traffic is not the same thing as overheating the engine'
They point out that the US, UK, Eurozone, and Japanese central banks will finish 2021 with combined assets of about US$27 trillion. But they do not see the current inflation spike as signifying a new era of high inflation like the 1970s.
Shvets and Leung endorse comments on inflation by Brad DeLong, professor of economics at Berkley. DeLong said; "Burning rubber to rejoin highway traffic is not the same thing as overheating the engine."
This, they say, suggests what the US economy is experiencing is broadly equivalent to a driver suddenly accelerating the car, leaving 'inflationary' skid marks on the asphalt, which is not the same as overheating the engine. While DeLong was discussing the US, they argue his comment also runs true for most other economies including the Eurozone, Japan, and China.
"Essentially what he tried to do is to differentiate between the impact of rapid acceleration against the backdrop of significant supply disruptions and a far more insidious case of long-term overheating, when pricing power consistently shifts towards providers of labour and certain resources. As we have frequently discussed, there is no doubt that over the last 18 months, demand and supply curves were not able to move in tandem."
"The state-sponsored support for income resulted in much swifter and more powerful recovery, with most economies regaining their pre-Covid GDP levels by mid-to-late 2021. However, persistent disruptions and choke points, as well as lack of investment and occasional hoarding, have all contributed to an exceptionally complex environment," say Shvets and Leung.
"Essentially, while demand had recovered, supply has thus far not been able to catch up, mostly in the goods area. At the same time, there were other uncertainties facing supply, from port closures to geopolitics, especially in energy, that aggravated supply bottlenecks and resulted in even higher than otherwise prices."
This, however, is different from arguing the world faces a persistently high inflationary climate, or that this would lead to an un-anchoring of inflationary expectations, like in the late 1960s and 1970s. Shvets and Leung see significant and profound differences between today's environment and the 1970s.
"We are significantly more leveraged and financialized. Whereas in the 1960s-70s, debt to GDP globally was not much more than 1x-1.5x, today the global debt burden exceeds 4x. Indeed, even these massive numbers understate the real degree of financialization, which on our estimates could be between 5x-10x the global economy, with financial assets alone approaching US$500 trillion, and that is after counting derivative transactions on a net rather than gross basis. Financialization and leveraging are inherently disinflationary, and although inflation is one of the solutions to an excessive debt burden, it is almost impossible to ignite unless one is prepared to destroy the economy à la Zimbabwe. Instead, one gets a steadily eroding velocity of money, and hence, declining marginal utility of both monetary and fiscal policies."
'It is hard to maintain inflation if both corporates and labour are losing pricing power'
They also argue we live in an age of innovation with much more limited inventiveness, whereas the 1950s to 1970s was an age of inventiveness and much more constrained innovation.
"As a result, technology is now rapidly replacing products, undermining the value of brands while disintermediating corporates from their products and distribution systems. In the 1960s and 70s, corporates enjoyed a strong pricing power. Today, corporates are losing pricing power, and while there are sectors that seem to regain it, this is only a temporary phenomenon," Shvets and Leung say.
"Similarly, while in the 1960s labour had strong pricing power, buttressed by high levels of unionization, in the US, unions commanded around one-third of the labour force, and in many other countries, such as the UK, Sweden or Australia, this ratio was as high as 60% to 80%, today unionization is low, in most countries closer to 10% to 15%, and labour is no longer the key productivity driver and has been losing marginal pricing power for two decades."
"While it is true that Covid-19 has returned some power back to labour, we view this as more of a temporary event rather than a reversal of a negative long-term trend. It is hard to maintain inflation if both corporates and labour are losing pricing power."
Young people 'must be encouraged to continue borrowing and consuming at an ever-faster pace'
The Macquarie Capital analysts also argue that we are now living in a world of radically different demographics and wealth inequalities. And a legacy of the Information Age and deep financialisation is that wealth inequality is well imbedded.
"Not only are most more developed economies, including some emerging markets like China, Korea, Taiwan, Thailand etc ageing rapidly, but in addition, what normally would have been a post retirement inflationary drawdown of savings is now offset by older cohorts accumulating assets at a faster pace than they can consume and what is realistically needed for their retirement."
"At the other extreme, younger cohorts and the bottom 50% to 60% of wealth pyramid have almost no assets. The top 1% to 10% own pretty much all assets, and the bottom of the pyramid as well as younger cohorts effectively represent the liability side of the balance sheet and must be encouraged to continue borrowing and consuming at an ever-faster pace," Shvets and Leung say.
"At the same time, the 'middle' - between the top 10% and bottom 50% to 60% - is getting progressively squeezed. This is a perfect recipe for ever lower [interest] rates and easier borrowing terms, with central banks acting as an effective underwriter of the system. Instead of galloping inflation, this is a prescription for growing disinflation, with central banks managing gradual defaults in a manner that avoids massive financial and asset price upheavals."
To prevent this inverted pyramid from toppling, central banks must ensure interest rates continue to fall and lending conditions become ever looser.
"Thus, a repeat of the 1970s is exceptionally unlikely – the environment is just too different. However, similarly, we do not believe that the next decade will be a replica of the highly disinflationary environment of the preceding 25 to 30 years. Rather, we continue to view the next stage as a pendulum with the economic and investment climate swinging between inflation and disinflation, with the public sector determining whether the above secular disinflationary pressures or a newer inflationary environment, driven largely by higher than previously fiscal spending and greater deglobalization, prevail," they argue.
"We maintain that so long as state fiscal policies remain ad hoc responses to exceptional circumstances rather than a consistent long-term strategy, the state and the inflationary pulse will remain a frequent visitor but not a permanent resident. And certainly over the longer term, these should be insufficient to offset strong disinflationary pressures," say Shvets and Leung.
A key variable they highlight is the ability to adapt to Covid in the sense of moving from a pandemic to endemic mindset.
"Most of our research since June 2020 was premised on the idea that ultimately both economies and societies would adapt to living with Covid, and that there would be sufficiently rapid scientific progress to control but not eradicate the disease. The recent Omicron variant not only seems to have accumulated a much wider range of mutations and might be more transmissible than the Delta variant, but it is also not clear the extent to which existing vaccines and treatments will be useful in controlling more extreme outcomes. The good news is that scientific progress to date has been nothing short of spectacular, while our responses have become much faster. However, it still leaves considerable uncertainty as to both efficacy and more importantly the strength of political and societal responses," Shvets and Leung say.
'Schizophrenic & contradictory policies' aimed at both higher fossil fuel investment & acceleration of new energy seen
Meanwhile, Shvets and Leung argue the push towards climate change and Environmental, Social, and Governance (ESG) investment targets through 2020 and 2021 will become more reflective over the next couple of years.
"The realism of the new targets is likely to be discussed much more extensively, including the likely price tag, is it US$150 trillion or US$200 trillion, as well as the impact on national and energy security, inequalities, and supply of products. We have always maintained that ESG will be the key theme for the next two decades. However, this will need to be balanced against day-to-day reality."
"We suspect that the first stirring of these debates will occur in 2022, including whether carbon neutrality can be achieved without extensive deployment of nuclear energy. Similarly, there will be a growing discussion of the role of central banks in funding various policies through what are effectively Modern Monetary Theory-style arrangements," say Shvets and Leung.
"There would be schizophrenic and contradictory policies aimed simultaneously at both higher fossil fuel investment and acceleration of new energy platforms. After all, it took almost a century for oil, from the 1870s onwards, to become the dominant source of energy, and it took two centuries for coal, from the early 1700s, to dominate energy generation. Hence, what might be perceived as contradictory policies will most likely be the right strategy to get anywhere near aggressive targets over only 20 to 30 years. We might even start a debate of what the world will need to do to adapt to climate change rather than trying to significantly retard what might be an inevitable outcome."
Additionally they say the same applies to the social part, or "S" of ESG.
"Almost every corporate and state instrumentality will be adjusting, at least on paper, and as China is highlighting, 'common prosperity' will be the key direction for everyone. However, just like we are not ready for a radical shift in energy, societies are not yet ready for a radical shift in S, i.e., from universal income guarantees and free tuition to heavily subsidized healthcare and egalitarian labour markets."
"The key lesson from the latest polls and elections is that electorates in most countries are confused and either push politics to the extremes or gravitate towards the centre; at this stage, there is no evidence that a radical shift in S is yet in the mainstream. As in the case of energy, it ultimately will be the main issue, but not in 2022-23. We have argued that in the natural course of generational change, the new consensus should form by the late 2020s-mid-2030s depending on the country. However, the speed of change could clearly accelerate meaningfully if there are further significant dislocations, i.e., climate, healthcare, economic, geopolitical etc," say Shvets and Leung.
What investors should focus on
So what should investors focus on in 2022? Below are five issues Shvets and Leung highlight.
1.The pace of normalization of demand and supply will be the key. We maintain that today's inflationary spike is due mostly to severe supply bottlenecks rather than rampaging demand. As fiscal headwinds take the edge off demand, and as supply chains re-adjust, most issues should gradually normalize and surpluses will likely re-emerge. But there are exceptions – in a post-Covid world, commodities associated with the digital age will enjoy multiyear gains.
2. If this scenario plays out without any other disruptions, Group of 5 inflation is likely to peak at ~4%-4.5% in early '22, coming off in the second-half back to below 2%; disinflation should reassert itself by early '23.
3. We maintain that public sector policies and Covid mutations will determine the intensity and direction of both growth and inflationary outcomes. Ignoring Covid, we expect fiscal policies to continue to be treated as emergency measures rather than consistent strategies, with fiscal & monetary delta staying negative through the year.
4. ESG is unlikely to make much difference. But investors might witness a start of the debate: how failure to satisfy unrealistic targets will impact climate and economies.
5. While China will stimulate, it will not be of the size nor have anything like the impact of the previous three cycles – China is neither a reflationary nor a deflationary force.
*Shvets spoke to interest.co.nz in a Zoom interview last year, about his book The Great Rupture: Three Empires, Four Turning Points, and the Future of Humanity.