ASB, Westpac NZ, BNZ, Kiwibank and TSB make list of world's 100 most liked banks on Facebook, ANZ NZ doesn't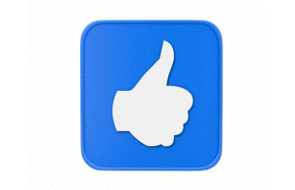 By Gareth Vaughan
Five New Zealand banks have made a list of the world's 100 most liked banks on Facebook, but the country's biggest bank, ANZ, is conspicuous by its absence.
The first local bank on the list compiled by the Financial Brand, which describes itself as an online publication focusing on branding issues and advice affecting retail banks and credit unions, is ASB at 39. Second is Westpac at 87, followed by BNZ at 89, Kiwibank at 96 and TSB at 98.
 The Financial Brand's figures show ASB with 126,020 likes and an engagement rate of 0.71%. The equivalent figures for Westpac NZ were put at 28,320 and 2.04%, BNZ 26,116 and 1.58%, Kiwibank 20,764 and 3.47%, and TSB 19,196 and 4.46%. As of Thursday, ANZ NZ's Facebook page showed 60,086 likes.
The Financial Brand says its data covers social media activity during April, May and June this year. It says Facebook engagement rates are calculated by dividing the number of users talking about a brand by the number of fans that brand has.
The top five on the list, in order, are Chase of the US, ICICI Bank of India, Capital One of the US, and India's Axis and HDFC. The highest placed Australasian bank is ASB's parent Commonwealth Bank of Australia at 14. The next best Aussie bank is BNZ's parent National Australia Bank at 42, with ANZ Australia at 45, and Westpac Australia at 46. Westpac's Bank of Melbourne is at 81, followed by NAB's UBank at 82.
Chase had 3,730,776 likes, but an engagement rate of just 0.02%. CBA's figures were 557,692 and 1.17%.
ASB is the only New Zealand bank to have enabled customers to make payments to their Facebook friends. And ASB also ran a well promoted "Like Loan" campaign via Facebook.
This story was first published in our email for paying subscribers on Thursday morning. See here for more details and how to subscribe.