Banking Ombudsman calls for special treatment for payday lending and loan sharking in Responsible Lending Code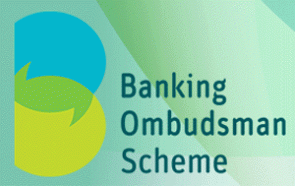 By Gareth Vaughan
Banking Ombudsman Deborah Battell says the Responsible Lending Code should treat all lenders and borrowers the same, but payday lending deserves to be singled out because of the high risks it has for borrowers.
"In general, we support the introduction of a Responsible Lending Code to promote responsible lending and provide improved protection for vulnerable consumers. To that end, we support a Code that is principles-based and flexible, and which provides targeted and scalable guidance that is not unduly burdensome for responsible lenders," Battell says in a submission on the Government's proposed Responsible Lending Code.
"While the Responsible Lending Code is not legally binding in itself, the Code will be a relevant standard against which the Banking Ombudsman Scheme will assess participant conduct when considering complaints. The Code will provide us with a key benchmark against which participants' conduct will be measured."
Her submission goes on to say there's no reason to treat different types of lenders or borrowers differently. However, she argues some types of lending involve more risk than others.
"Therefore there may well be good reasons to single out certain types of lending or agreements, particularly those identified as taking advantage of consumers or that frequently give rise to complaints about irresponsible lending," says Battell.
Asked by interest.co.nz for further detail on this Battell said the Responsible Lending Code should target predatory and exploitative lending practices. Her experience showed credit agreements provided by Banking Ombudsman Scheme participants - banks, the Nelson Building Society and NZCU Baywide - don't fall into this category.
"So I cannot be more specific about the types of lending that should perhaps be singled out," says Battell. "(But) I had in mind the issues with 'payday lending' or the practices of so-called 'loan sharks', including lending targeting vulnerable customers and involving excessive annual interest rates."
Contrasting view to NZBA
Battell's core view on treating all lenders and borrowers the same contrasts with that of bank lobby group the New Zealand Bankers' Association. In its submission the NZBA says responsible mainstream lenders such as its members already have systems in place to ensure they lend responsibly. It's therefore advocating for a principles based Code for banks, but a more prescriptive approach for payday lenders.
NZBA also argues that lenders should have fewer responsibilities when a borrower is experienced, including if a borrower has held that type of product before, or receives legal advice about it. Here's our story on NZBA's submission.
The Responsible Lending Code is being introduced after the passing of the Credit Contracts and Financial Services Law Reform Act in May, and follows the adoption of such codes in both Australia and Britain. The Code is expected to be issued next March and come into force next June. The idea is it'll help lenders comply with the responsible lending principles set out in the Act.
Battell advocates for "sufficient flexibility" in the Code as opposed to a prescriptive approach.
"The Code should provide a clear benchmark for the industry, and assist lenders to act reasonably and to exercise the care, diligence, and skill of a responsible lender. The Code may also provide guidance for dispute resolution schemes in assessing complaints about lending practice, enabling consistent decision-making," she says.
"However, a prescriptive approach risks not effectively capturing all the circumstances that may arise and therefore not adequately protecting the interests of consumers or making it unduly restrictive. A principles-based approach will also provide the flexibility necessary for dispute resolution schemes to make appropriate decisions on individual cases and circumstances," says Battell.
More than ticking a box
Another point Battell makes is that whatever way credit is provided, customer application processes should involve more than the customer ticking or clicking a box to suggest they've read the terms and conditions.
"In our experience, it is very rare for a customer to read the terms and conditions of an agreement in full. And the terms and conditions are generally long and contain technical language that many customers find difficult to comprehend. Including some guidance in the Code about the need to assist customers to understand the terms of the credit agreement would therefore be justified," she says.
This story was first published in our email for paying subscribers on Friday morning. See here for more details and how to subscribe.