New Zealand's biggest bank records increased annual profit as income rises while expenses and loan impairments fall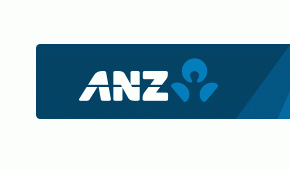 ANZ Bank New Zealand has posted a 15% rise in annual net profit after tax as income rose while expenses and loan impairments fell.
New Zealand's biggest bank recorded a $238 million rise in September year profit to $1.780 billion from $1.542 billion the previous year. That's a fresh record high for annual profit, topping the $1.771 billion ANZ NZ recorded in the September 2015 financial year.
Operating income rose 7% to $4.077 billion, and net interest income increased 2% to $3.078 billion. Operating expenses fell 8% to $1.446 billion, and loan impairments dropped 60% to $59 million.
Parent the ANZ Group attributed the drop in NZ expenses to a reduction in full-time staff driven by automation and transactions migrating to lower cost sales channels. Full-time staff numbers dropped 110, or 2%, during the year. Reduced loan impairments were attributed to an increase in write-backs and improvements in credit quality in ANZ NZ's retail, commercial and rural loan portfolios.
ANZ NZ enjoyed a $204 million, or 26%, jump in "other" operating income to $999 million, which the bank attributes to higher markets trading income and valuation gains on derivatives. Annual profit from the bank's institutional business surged $163 million, or 82%, to $362 million.
Expenses below 2010 levels
CEO David Hisco says ANZ NZ's strong year was mostly due to lending growth and continuing strong "cost management." Deposits grew 6% and gross lending increased 4%. Hisco says his bank was also helped by a lower than usual provision for bad debt charge, reflecting growth in some parts of the economy. 
"We have reduced the number of products from almost 350 in 2012 to offer fewer than 90 in 2017, improving staff efficiency and making life simpler for them and our customers," Hisco says.
"Our expenses decreased 8% in full-year 2017 and are below our 2010 levels, while we've maintained high customer satisfaction. That's a remarkable achievement and reflects our team's strong discipline, high productivity and our digital push."
"The strength in some parts of the economy also meant fewer bad loans to contend with and a more benign credit environment saw the provision charge trend lower," Hisco says.
ANZ NZ's September 2010 year operating expenses came in at $1.527 billion, just as Hisco succeeded Jenny Fagg as CEO. As of September 2010, ANZ NZ had 9,412 staff, 3205, or 34%, more than the 6,207 it had at September 30 this year.
Net interest margin stabilises
Figures released by the ANZ Group for its NZ division show a September year net interest margin of 2.31%, down six basis points year-on-year. However, for the second half-year versus the first-half, the net interest margin rose one basis point to 2.31%. ANZ NZ's annual return on average assets increased three basis points to 1.22%, and its operating expense to operating income ratio dropped 200 basis points to 37.6%.
ANZ Group figures also show ANZ NZ's net loans and advances increased 4% year-on-year to $117.242 billion, and customer deposits grew 7% to $81.855 billion.
Over its first year of offering customers Apple Pay, ANZ NZ says almost half its eligible customers have set it up. Eligible customers are those with an ANZ Visa debit or credit card and an Apple Pay compatible iPhone.
'Working with HNA' on UDC sale
On the proposed $660 million sale of UDC Finance to Chinese conglomerate HNA Group which was announced in January, ANZ says it's working with HNA towards completion of the sale, which requires Overseas Investment Office and Reserve Bank approval.
In Australia the ANZ Group announced an 18% increase in annual cash profit to A$6.94 billion. Its return on equity increased 159 basis points to 11.9%, and its net interest margin fell eight basis points to 1.99%. The ANZ Group's paying a fully franked final dividend of A80 cents per share, equivalent to 68% of cash profit. Dividends for the year are A$1.60 per share. There are NZ imputation credits of A10c per share.
Group CEO Shayne Elliot says the revenue growth environment will continue to be constrained in 2018 as a result of intense competition and the impact of regulation including a full-year impact of the Australian Government's bank tax. Elliott says the ANZ Group's cost base was down year-on-year in absolute terms for the first time in 18 years.
Here's the ANZ NZ press release, the ANZ Group press release, detailed results announcement, and investor pack.
Here's an interview Elliott did with ANZ's BlueNotes website, and one with chief financial officer Michelle Jablko.