One-off costs and higher bad loans send ANZ NZ's annual profit south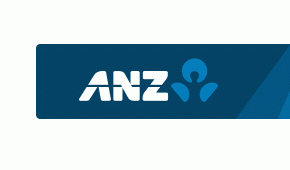 ANZ Bank New Zealand's annual profit is down 13%, hit by a series of one-off items and higher bad loans.
The country's biggest bank says September year net profit after tax fell $229 million, or 13%, to $1.542 billion from a record $1.771 billion the previous year.
ANZ said its 2016 financial year included charges of $178 million associated with "specified items." Excluding these items its annual cash profit, which fell 9% to $1.53 billion, would've only been down 2% to $1.66 billion. 
The specified items were described as an accounting change to the application of the ANZ Group's software capitalisation policy, changes to the methodology for credit valuation adjustments in determining the fair value of derivatives to align with evolving market practice, and restructuring costs. Software capitalisation changes took $37 million off annual cash profit, restructuring (of staff and branches) took $16 million off, and credit impairment charges $70 million.
In its half-year results in May ANZ outlined a $87 million charge associated with an accounting change to the application of the ANZ group's software capitalisation policy. This brings forward the recognition of software expenses resulting in lower amortisation charges in future years.
The bank's annual provision for credit impairment jumped $73 million, almost doubling, to $149 million. ANZ attributed the increase to "ongoing normalisation" of provision levels in its lending portfolios, plus lower levels of write backs and recoveries. There were also higher new provisions in ANZ's rural lending. The bank said in its rural loan portfolio gross impaired assets as a percentage of gross loans and acceptances rose to 1.15% from 0.69% a year earlier. Of the bank's $18 billion agri lending portfolio, 67% is dairy lending.
Meanwhile, ANZ's net interest income rose $149 million, or 5%, to $3.029 billion, but its total operating income was down $61 million, or 2%, to $3.824 billion. Operating expenses rose $102 million, or 7%, to $1.58 billion, which was attributed to the software capitalisation charge and restructuring costs. If these items are excluded, ANZ said expenses actually fell 2% reflecting "disciplined" cost management and productivity gains.
ANZ supports RBNZ tightening the screws on property investors
Gross lending rose 5% and customer deposits grew 8%. Nonetheless CEO David Hisco said a challenge for the New Zealand economy at the moment is the slower overall rate of deposit growth than lending growth, noting the banking sector makes up the difference through offshore funding, which is "relatively" more expensive.
"Many New Zealanders see housing, particularly in the current low interest rate environment and in cities like Auckland where there is high demand for accommodation, as the most profitable way to get a return on their money," Hisco said.
"That's why ANZ New Zealand supports the Reserve Bank's tightened restrictions on investor residential lending." (See more from Hisco on this here).
ANZ says its residential mortgage marketshare dropped year-on-year to 31.5% from 31.6%, while its share of household deposits increased to 31.7% from 31.2%.
ANZ's fall in annual profit comes after BNZ last week posted a $125 million, or 12%, fall in its annual profit to $913 million. Westpac reports its annual results on Monday. ASB, which unlike the other three Australian owned banks has a June 30 balance date rather than a September 30 one, reported a $54 million, or 6.3%, rise in annual profit to $913 million in August.
NZ wealth business to be reviewed next year
Meanwhile in Australia, the ANZ Group posted an 18% drop in annual cash profit to A$5.9 billion. CEO Shayne Elliott said the "core" domestic Australian and New Zealand businesses had performed well, but the result reflected the "significant reshaping" of the group to create a simpler, better capitalised and more balanced bank. The group net interest margin fell four basis points to 2.00%, and return on equity dropped to 10.3% from 14%. Total fully franked dividends for the year dropped 12% to A$1.60 per share.
Elliott also said a strategic review of ANZ's wealth business across Australia and New Zealand concluded that ANZ doesn't need to be a manufacturer of life and investment products. The ANZ Group is thus considering selling its life insurance, advice and superannuation and investments businesses in Australia. The New Zealand wealth business will be considered separately in 2017, Elliott added. (Here's a video interview Elliott did with ANZ's BlueNotes website).
Below are some charts covering the ANZ NZ results.
*NIM is net interest margin.
*FTE is full time equivalent employee. CTI is cost-to-income ratio.
*GIA is gross impaired assets. GLAs is gross loans and acceptances.