Electronics payments processor Paymark being sold by ANZ, ASB, BNZ & Westpac to France's  Ingenico Group for NZ$190 million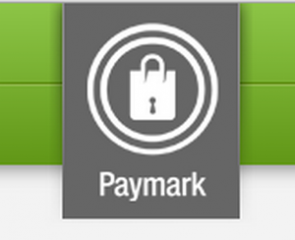 Paymark's bank shareholders have agreed to sell the electronics payments processor to French company Ingenico Group for NZ$190 million, pending Commerce Commission and Overseas Investment Office approval.
ANZ, ASB, BNZ and Westpac each own 25% of Paymark meaning the sale will give them $47.5 million each.
Listed on the Paris Stock Exchange, Ingenico Group operates in 170 countries with its payment terminals used in New Zealand. Ingenico was first linked to Paymark in September.
The Paymark sales process began two years ago in February 2016 when the owners commenced a strategic review of their shareholdings.
Paymark processes debit and credit card transactions through its switching infrastructure, with switching the process that connects a customer's card used at a retailer's payments terminal with the bank or other institution that issues them the card.

A statement released on Wednesday evening on behalf of ANZ, ASB, BNZ and Westpac says the banks believe Ingenico will be a good owner for Paymark as it's a payments specialist and will be able to bring a high degree of technical skill and innovation to the New Zealand company which has about 150 staff.
For the year to March 31 last year Paymark posted a $1.5 million, or 8%, rise in annual profit after tax to almost $21 million.
In its own statement Ingenico notes Paymark processes more than a billion transactions annually, with its network connected to all major card issuers and merchant acquirers and to more than 80,000 merchants. It says the sale agreement includes the extension of the service agreement currently in place between Paymark and the four shareholding banks, although it doesn't say for how long.
"By combining its historical terminals assets with Paymark and Bambora in the Pacific region, Ingenico will be well positioned to create great value for New Zealand retailers and financial institutions with a complete omnichannel offering including POS [point of sale] and terminal management, in-store and online processing capabilities and valued-added services such as analytics and loyalty," Ingenico says.
Paymark is "a strong springboard to deploy that strategy in the Pacific region," the company says.
"We will continue to invest in Paymark in order to keep providing the best payment solutions to serve our customers including ANZ, ASB, BNZ and Westpac, with whom we have built strong relationships in the region. Building on the recent acquisition of Bambora, Ingenico will now be able to expand its offering in New Zealand, delivering services and solutions in all areas of payments for small and large businesses and financial institutions alike."
Ingenico expects the acquisition to be finalised during the second quarter of 2018 with Paymark to be integrated into Ingenico's banks and acquirers' business unit.