Although the numbers are still nothing to write home about, business confidence is bouncing back after falling to almost decade lows, according to the ANZ Business Confidence Index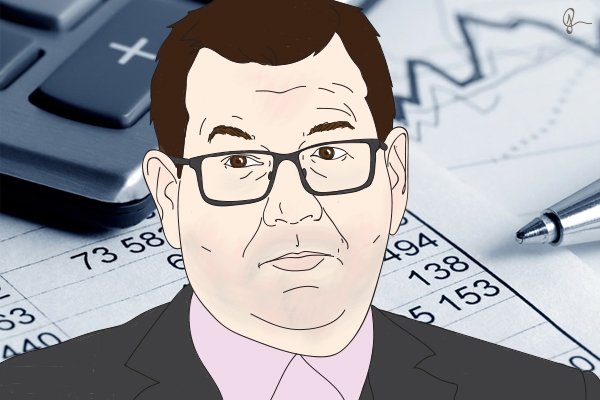 The Government's charm offensive to the business community is paying off, with business confidence rebounding from the lowest levels in a decade.
The ANZ Business Confidence Index, released Wednesday afternoon, reveals a net 19% of businesses are still pessimistic about the year ahead – this is down from 38% in November.
Firms' views of their own activity, which ANZ argues has a stronger correlation with GDP, lifted from 16 points to 20.
"It's hardly a gold medal performance, given the historical average is +28, but it is no longer skating on thin ice," ANZ chief economist Sharon Zollner says.
She says it's very difficult to know how much impact things like the Government's 100-day plan had on the numbers, but the result is "consistent with the anecdotes we're picking up on the ground that firms have become a little more relaxed about the change in Government".
Uncertainty about the new Coalition Government was cited as reasons for the plummet in confidence in October but Finance Minister Grant Robertson has said this was not a surprising reaction.
The ANZ Business Confidence Index often falls when a new Government is elected.
Prime Minister Jacinda Ardern made similar comments in a speech earlier this month.
 "The vibe we're getting is that although there are some concerns about the hike in the minimum wage, some of the broader concerns about economic direction has eased," Zollner says
She says it has probably helped that the Government has gone "all out in terms of a charm offensive for business".
She adds that the Government has been "making all the right noises about consulting and evolution, not revolution".
Ardern says she is not yet celebrating bounce but is not being complacent either – "we know we have more work to do."
"I think business confidence naturally sits around certainty and when you have a new government, there is uncertainty. I would hope that would improve and build over time – I accept that in the short term though you do see fluctuation."
She adds that the Government has been "making all the right noises about consulting and evolution, not revolution."
Not 'breaking any records'
Zollner says the economy is not "breaking any records" at the moment, but activity indicators increased across the board – although they remain well off their highs.
"A slower housing market, a small dip in net migration, difficulty finding credit and already stretched construction and tourism sectors are making acceleration hard work from here," she says.
"But strong terms of trade and a positive outlook for wage growth are providing a push. We may not have a lot of altitudes just yet, but we're off the end of the ski jump and no longer heading downhill."
The data shows a net 7% of firms are expecting to lift investment, up 4 points. Employment intentions are also up slightly, as are profit expectations.
Given the data, combined with consumer confidence, Zollner is expecting GDP growth of around 2-3% this year.
"Although we are constructive on the medium-term outlook (with incomes supported by the strong terms of trade and higher wage growth), we are conservative in our productivity growth assumptions and believe households need to rebuild their saving," she says.
She is more pessimistic about growth than the Reserve Bank and the Treasury – "growing above trend is not typical of an economy so far into the business cycle".