Recently released documents show why officials had "serious concerns" about the state of HNA, as they blocked the $660 million sale of UDC to the Chinese global conglomerate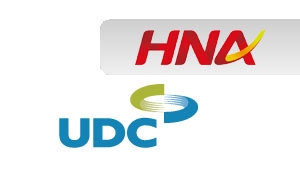 The extent of the Overseas Investment Office's (OIO) concern over the torpedoed UDC Finance sale to Chinese based TIP-HNA has been revealed, with officials citing issues with its level of debt and "well-known liquidity issues."
In a statement released by the OIO in December, deputy chief executive for policy and overseas investment said HNA's application was rejected because it "did not determine who the relevant overseas person was" based on the information provided about ownership and control interests.
ANZ announced its intentions to sell UDC to HNA for $660 million in January last year.
At the time, the bank's New Zealand Chief Executive David Hisco said the sale was in line with the bank's strategy to simplify its business and focus on its core banking activities
But the OIO's full report into its decision to block the sale, now available on the Land Information NZ website, paints a bleak picture of the company's financial position. 
The report reveals the OIO had "serious concerns" about a number of areas of the company, one of which was its level of debt.
"The secured interest include debt of the HNA Group, which appears to be substantially in excess of the value of the secured shares and underlying assets."
The report says HNA, and its subsidiaries, have "well known" liquidity issues. "Taken together [with its debt], that increases the likelihood of a default event entitling relevant creditors to substantial ownership rights in TIP-HNA."
Because of these issues, the company was being questioned by regulators in China, Hong Kong the US and Germany.
OIO questions obscure ownership
The OIO's report also questioned the company's method of conveying ownership, pointing out HNA shareholders had recently transferred significant tranches of shares for nominal consideration.
"We note that the practice of transferring significant tranches of shares (up to 77% indirect interests) in a company valued at, and owning assets in excess of, several hundred billion NZD for nominal consideration is not a customary practice."
The OIO also had concerns about the use of charities as the ultimate owners of a corporate entity "obscuring [its] ownership."
In July HNA listed 15 individuals and entities as owners. The biggest shareholders are the international and domestic divisions of HNA's charity, the Hainan Cihang Charity Foundation, with 29.5% and 22.75%, respectively, giving a controlling stake of 52.25%. 
To make matters worse, while the sale of UDC was pending, S&P downgraded its credit profile from a B+ to a B, citing its "aggressive financial policy" and its "tightening liquidity."
"HNA group has significant debt maturities over the next several years and its funding costs are meaningfully higher than that of a year ago," the agency said in its report. "We will closely monitor HNA group's access to capital markets and funding costs to determine whether additional actions are necessary."
A 'B' credit rating, is classed as "highly speculative" and "non-investment grade" – also known as "junk."