Simon Bridges on how he would take up John Key's challenge to identify new economic drivers to replace strong migration and house price growth if he was in government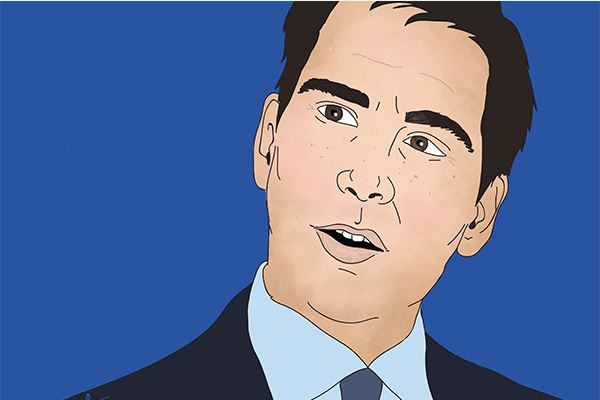 Former Prime Minister John Key a fortnight ago made headlines when he told Newstalk ZB's Mike Hosking that some of the economy's drivers need replacing.
Key said: "If you look at what has driven a lot of New Zealand's demand in the time I was Prime Minister from '08 to '16, it was a significant increase in migration, a very strong housing market, a lot of confidence running around in the business community, what was very low interest rates, and over time globally a capacity for governments to spend a lot of money.
"Add in to all of that a China that was very, very strong and growing and spending enormous amounts of money.
"And what I would say is if you look at what's happening at the moment in the New Zealand economy most of those factors that drove that very strong economy are either being taken off the table or are reducing. That's the right of the Government. I'm not criticising that, I'm just simply saying that if you want to continue to stimulate the New Zealand economy the question is what replaces those factors and that's the question the Government ultimately needs to answer." 
So interest.co.nz asked National Party leader Simon Bridges what he would replace strong migration and house price growth with if he was in government.
Speaking at a Trans-Tasman Business Circle lunch in Auckland, this was his response:
"It's easy for me to say this, but if I was designing the Budget that Grant Robertson had designed and I had the money that he had then (as the GDP comes down he has slightly less of that kind of optionality) I would've done it differently.
"In an ideal world I would have… actually this may surprise you, I would've invested more in health and education. I think they under did those for the money that they had. You don't hear this much, but actually in health they're doing less use spend than we did last year.
"But then I would go heavier on infrastructure - I think they're a bit underdone there. And we're seeing it in the MBIE report two or three weeks ago where infrastructure numbers are coming down. You can waste money in infrastructure, but it's harder frankly. I'll be looking at all the creative tools we have to do more there.
"And I'd definitely go and double down on what we would do in - call it what you want - science, innovation, technology, that area. You know, I think we should be doing more in that area.
"Look, I'm not telling you I've gone through and dissected the numbers finely, but I wouldn't beat ourselves up that badly. When people talk about productivity - and you know there's that paper out, it's quite a good read for an economist's read, by Paul Conway of the Productivity Commission, I think it's conventional wisdom. New Zealand is an isolated little country, so we will always have a bit of a more challenge in this area than other countries.
"But I come back to it, take 2016/17, let's not beat ourselves up. We're 3.5/4% growth. Some of that was immigration, some of it was housing, but it wasn't all. Actually I would argue as much as they fuelled growth, they were also a by-product of the growth because there was a sense that we're a prosperous, successful little place that people wanted to come in to.
"Again, you all have your different view. Some would say we still do too much in the way of dairy power and the like. I would argue that actually our economy is much more diversified today than people give credit. If you go back 20, 25, 30 years, we were meat and dairy and a few other bits and pieces - wool.
"The truth is today, even if you just take food, we are massively into high value in the way we work. Viticulture - my neck of the woods in the Bay of Plenty. Horticulture - that kiwifruit is much more than just an ordinary little commodity. There's a lot of science and innovation in it. That PSA story and coming back from that with science is a world class story.
"But then you move out of food and it's all a bit anecdotal, but you've got gaming that grew under the last National Government. It's early days, but it's a couple of hundred million dollar industry now. Actually films, we have subsidised that. The reality is that with that investment, we have a multi-billion sector that's moved out into all matter of high knowledge areas.
"Steven Joyce can claim the credit, reality is, I was the first minister for space. Look, that has the capacity to be a multi-billion dollar sector over time. So look, you've just got to keep pushing on those things. But I think I've given you a sense.
"If I was the boss and I was doing the Budget, I'd be doing more in those social services, particularly the poor too, infrastructure and innovation. I think that then comes to those hard choices that Andy [an attendee at the lunch] was talking about. We're actually left blowing about $9/10 billion on effectively Winston and his pet projects and big entitlements. That requires some hard choices, but you know, think probably have to be done."