Business confidence picks up to highest level since April according to ANZ survey; Tight credit conditions seen to be the loosest they've been in more than two years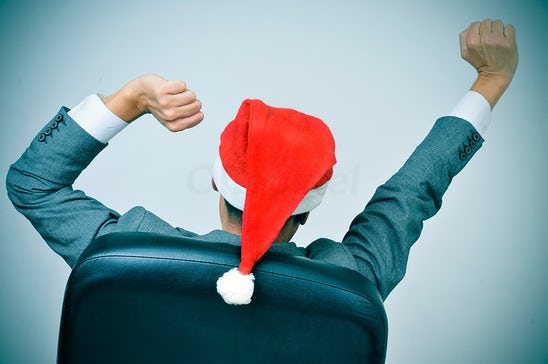 Business confidence and firms' own-activity expectations remain low – albeit they are at their highest levels since April, according to ANZ's December Business Outlook Survey.
Business confidence rose by a "meaningful" 13 points, according to ANZ chief economist Sharon Zollner, but remained in the red with a net 24% of respondents reporting they expected general business conditions to deteriorate in the year ahead.
Meanwhile firms' views of their own activity increased 6 points, with a 14% expecting a lift.
The construction sector continued to be the most optimistic, with a net 22% of respondents being positive. At the other end of the spectrum, only a net 1.9% of respondents in retail were upbeat on their own activity.
ASB senior economist, Jane Turner, believes the more upbeat sentiment was likely to be underpinned by petrol prices falling in November.
Notably, credit conditions were expected to be their loosest since October 2016. A net 19% of businesses expected it be tougher to get credit, versus a net 31% last month.
Westpac senior economist, Michael Gordon, points out: "The biggest shifts in this survey response have typically coincided with changes in the Reserve Bank's loan-to-value ratio restrictions, as small business owners often borrow against the family home."
The lift in ease of credit was most dramatic for agriculture and construction – up 24 and 19 points respectively, though agriculture is still finding it the toughest.
Zollner singles out the agriculture sector as being more negative than the rest of the business community.
"The difference is particularly marked for pricing intentions, investment intentions and expected profitability," she says.
"Clearly the sector has concerns beyond commodity prices, which are on the whole holding up pretty well.
"Anecdote suggests that a combination of factors is affecting agricultural sentiment: costs are rising (feed, fertiliser, transport, etc), environmental regulation is tightening, and there is wariness about the state of the global economy and hence the outlook for commodity prices."
'A bit of Christmas cheer'
Finance Minister Grant Robertson has characterised the overall result as "a bit of Christmas cheer" off the back of low unemployment and the country's "solid growth rates".
"Hopefully that's a sign of things to come."
Turner believes it is.
"Much of the improvement in December appears to be led by improved confidence in the services sector…
"With the services sector making up the lion's share of economic activity in NZ, further recovery in the services sector in the New Year would be a very encouraging development and reinforce our view that the slowdown in GDP growth over H2 2018 is likely to be temporary."
Meanwhile Zollner says: "The economy is tracking in line with our forecast of growth holding in a 2.5% to 3% range, a bit under par given capacity constraints and other headwinds.
"Population increases continue to flatter economic growth. But a retailer doesn't care whether a sale is to a new New Zealander or an existing one who is spending more; it's all growth. And this impetus is strong, with population growth running around 2% pa.
"Despite strong activity levels, profitability doesn't seem to be where firms would prefer it to be. Concerns about costs are evident, yet pricing intentions are modest. There is a degree of wariness, but the sky hasn't fallen.
"Firms on net are now once again intending to employ and invest.
"All up, it feels like an economy that isn't particularly in need of either more or less monetary stimulus at present, which is consistent with our view of an on-hold Official Cash Rate.
"When considering what could change the picture, the international environment is front and centre. Global economic data appears to be rolling over to some degree, including in our major trading partners. And while China's demand for our commodities remains seemingly insatiable for now, it is prone to cycles just like anything else."