Liquidator of ex-NZ financial service provider Asia Finance Corporation, previously London Capital NZ, doesn't believe four of seven creditors exist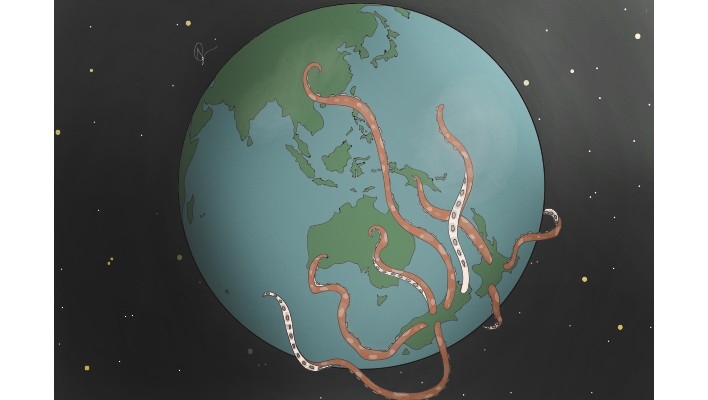 By Gareth Vaughan
The liquidator of a former New Zealand registered financial service provider that left a trail of destruction in its wake and whose shareholder was jailed in Germany, doesn't believe four of seven creditors to have filed proofs of debt actually exist.
Asia Finance Corporation Ltd liquidator Gareth Hoole of Ecovis KGA details this in an affidavit filed as part of a High Court case through which he's seeking directions under the Companies Act.
"The liquidators believe there are strong grounds to suspect that four of them do not exist," Hoole says. "We therefore propose to reject the claims of: (a) Hsin How Chen; (b) Chang Hsiu Chun Chen on behalf of Vector Associates Limited; (c) Chiea-Cheng Chen on behalf of Yisheng Limited; (d) Hui Chi Wu on behalf of Xinghui Limited."
Claims for three of the four provide contact details in Taiwan, and the claim for Hui Chi Wu gives a Hong Kong address.
Hoole and colleague Clive Bish were appointed liquidators of Asia Finance Corporation by the High Court in May 2017. This followed an application to the Court for the appointment of a liquidator by Marshall Islands company Blake Investments Ltd, which says it's owed US$239,000. As reported by interest.co.nz in 2017, given Marshall Islands' company secrecy, not even Hoole knows who owns Blake Investments.
A German prison sentence, out of pocket Chinese investors & a fraudulent football club sponsor
Asia Finance Corporation, meanwhile, was formerly known as London Capital NZ Ltd. London Capital NZ/Asia Finance Corporation was first drawn to interest.co.nz's attention in 2015. Its then sole shareholder, an Australian named Bryan Cook, received a prison sentence of one year and nine months in Germany for intentional market manipulation. This was after Cook was arrested in Switzerland and extradited to Germany. Before this, London Capital NZ caused headaches for Europe's GXG Markets. The Financial Markets Authority subsequently booted Asia Finance Corporation off NZ's problematic Financial Service Providers Register, although it remained as a registered NZ company.
London Capital NZ/Asia Finance Corporation has also been linked to the Euro Forex scam in China covered by interest.co.nz here and subsequently Reuters here, through which thousands of investors claim to have lost more than US$1 billion. It was also linked to the Power8 fraud case covered by the Naked Capitalism website, Spain's El Economista newspaper and The Wall Street Journal with police in Taiwan taking action. Power8 allegedly used sponsorships with English football clubs Everton and Fulham, plus the Barcelona-based RCD Espanyol, to "lure hundreds of investors in Asia into buying shares in the company before disappearing with their money." Power8 claimed to be a "full service technology provider" to the international online gaming and sports betting industry.
Additionally Asia Finance Corporation popped up in Canada where it was fined US$125,000, banned from trading in or buying securities and from engaging in investor relations activities in British Columbia after admitting to making C$8.25 million worth of trades on behalf of British Columbian residents without being registered.
Money 'misappropriated without trace'
Hoole says the seven creditor claims he has received are for more than $3.7 million, and after costs including his own, there's only about $400,000 available for distribution to unsecured creditors. He's accepting claims from a James P Geiskopf of California, New Jersey company Common Sense Holdings LLC, and Blake Investments. Hoole proposes for Geiskopf to receive just under $91,000 from the realisation of shares in intimate, apparel and swimwear company Naked Brand Group. His initial claim sought almost US$235,000, with Hoole saying this was based on the maximum trading price of the shares. It would be fair, he says, to repay the share proceeds realised to Geiskopf.
Blake Investments claims US$239,228 that was on deposit with Asia Finance Corporation, and Common Sense Holdings claims a little over US$115,000, which Hoole says appears to have been cash held by Asia Finance Corporation. Hoole says Blake Investments and Common Sense Holdings' claims should be admitted in full, and they should share pari passu in the final net proceeds along with the portion of Geiskopf's claim that's unsecured. He says the money claimed by Blake Investments and Common Sense Holdings appears to have been "misappropriated without trace." Hoole puts costs to date at just over $44,000 for the liquidators, and $13,000 for lawyers.
Hoole says the claims from Hsin How Chen, Hui Chi Wu, Chang Hsiu Chin Chen and Chiea-Cheng are in relation to shares held in ZZLL Information Technologies Inc. Contact with the liquidator has come via "a party purporting to be the chief executive of ZZLL Information Technologies Sean Webster," Hoole says.
"The proofs of debt, ostensibly signed by other individuals, were all provided to us by Mr Webster. Requests of Mr Webster to establish his bona fides and the three other companies with the liquidators have gone substantially unanswered. In several emails the liquidators have requested that he furnish his proof of identity but that has not been forthcoming," Hoole says.
The four claims Hoole intends to reject are for a combined total of about $1.9 million. The claims are based on a ZZLL Information Technologies share price of US40 cents, which Hoole says appears to be "completely arbitrary."
'They do indeed exist'
The same Sean Webster contacted interest.co.nz in 2017 about Asia Finance Corporation. He claimed to be "one of the thousands of individuals whose lives have been affected (destroyed?) by the good folks at AFC." He also drew interest.co.nz's attention to this ZZLL Information Technologies press release.
Contacted this week Webster told interest.co.nz that to start with he got the investors' approval to make the claims on their behalves.
"To be honest, they did not think it was worth their time or effort. So they allowed me to submit and do the work for them," says Webster.
"The creditors have since then hired a local NZ law firm to put the claims in on their behalf. The law firm has verified their identities. Perhaps because I have known them all for over 20 years, I am quite confident they are who they say they are and do indeed exist!" Webster adds.
Webster also says ZZLL Information Technologies shares are now trading at 0.0026 cents "if you factor in our reverse split." But "when the liquidator started selling the price was indeed at 0.40." ZZLL Information Technologies describes itself as a provider of syndicated media and e-commerce platforms in the Asia-Pacific region. Its shares trade through OTC Markets.
Hoole says if any of the four can convince the Court they are a legitimate creditor, they could be included in the unsecured creditor pool.
Exploiting New Zealand via 'an investment vehicle in a safe and highly regarded, well regulated jurisdiction'
Of Asia Finance Corporation Hoole says he has been unable to contact its Australian-based director Thomas Ungchun Yi, who he suspects was a nominee director. He says Cook appears to have created the business using a NZ incorporated company as that would have given the perception to investors that it was an investment vehicle in a safe and highly regarded, well regulated jurisdiction.
"In fact, it was discovered, that Asia Finance Corporation did not even operate a New Zealand bank account in its own name with any of the major New Zealand banks," says Hoole.
"The modus operandi seemed to be that investors were enticed to invest funds into what they thought was a New Zealand investment vehicle but the funds that were deposited to a bank account in the name of London Capital Limited in New Zealand were immediately transferred elsewhere in the world upon receipt."
"We were not able to gain access to any meaningful books, records or other documentation of Asia Finance Corporation so we were unable to trace the movement of funds that were invested with the company," Hoole says.
Cook and his associates have exploited NZ's simple company incorporation regime. For the past decade the World Bank has ranked NZ the number one country in the world for the ease of starting a business. It costs $10, plus GST, to reserve a company name and $105, plus GST, to apply to incorporate a company.
"For starting a business, for example, New Zealand has the smallest number of procedures required (1) and the shortest time to fulfill them (0.5 days)," the World Bank says.
Those behind Asia Finance Corporation also exploited NZ's problematic financial service providers' register, see more on this here and here.
Meanwhile, interest.co.nz understands the parties involved in the liquidation are in discussions and will be advising the Court after May 31 if any further documentation will be filed such as any notice of opposition.
*This article was first published in our email for paying subscribers early on Thursday morning. See here for more details and how to subscribe.