The Opening Bell: Where currencies start on Wednesday, August 3, 2011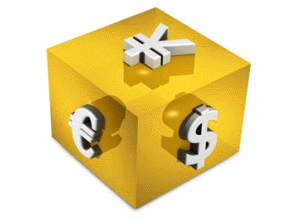 By Dan Bell

The NZD/USD dropped under 0.8700 overnight to a low of 0.8657 and continues to look vulnerable as risk aversion takes over and investors focus on slowing global economic growth and the euro zone's spreading credit problems.

European stock markets closed down 1.8% lower while in the US the Dow Jones finished down 2.2% to close under the key 12,000 level. More analysts are downgrading the outlook for global equities as growth expectations continue to fall.  

Fears of a double dip recession in the US have intensified over the last few days with weaker manufacturing data and GDP last week which showed the US economy only grew 0.8% on an annualized basis in the first half of the year.

Italian and Spanish bond yields hit their highest levels in 14 years as markets continue to price in further risks in the EU peripheral economies.

Gold traded to a record high over 1,655 on safe haven demand and the Swiss Franc continues to make new highs against the EUR and USD.

Prices at Fonterra's Global Dairy Trade Auction fell 1.3% with an average selling price of $3,716 and follows a 5.1% fall in its previous auction.

The Reserve Bank of Australia kept interest rates on hold yesterday at 4.75%. Their statement suggested they are not concerned about inflation as much as expected- reducing expectations of any rate hikes this year. They noted also that downside risks have increased – mentioning US & European debt concerns.NZD/AUD traded to a 12 month high of 0.8044 following this and has settled this morning in the low 0.80's.

The NZD is marginally weaker against the other major cross rates and opens over 0.6100 EUR, 0.5300 GBP and just under 67.00 JPY

Nothing to report on the local front today but from Australia we get Retail Sales and Trade Balance numbers at 1:30 NZT.

Tonight we get more news from the US with the ADP Employment Number-seen as a precursor to the US Non Farm Payrolls Data and Unemployment Rate on Friday night.
-------------
Dan Bell is the senior currency strategist at HiFX in Auckland. You can contact him here