The Opening Bell: Where currencies start on Thursday, August 4, 2011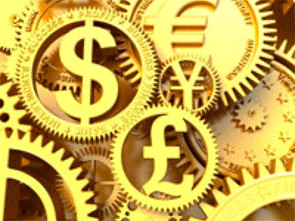 By Dan Bell

The NZD/USD traded just under 0.8600 last night but managed to bounce of these lows and make a high of 0.8678 before settling around the low to mid 0.8600's this morning.

Asian and European equity markets finished down over 2% following the big sell off in the US yesterday but sentiment has stabilized overnight with the US market snapping a 8 day losing streak to finish up for the day- Dow +0.25%, S&P 500 +0.5%.

Some of the strength in equities in the US was said to be driven by an interview published in the Wall Street Journal with three former top Federal Reserve officials signaling their support for another round of quantitative easing- QE3!

The Swiss National Bank unexpectedly cut interest rates by 25bp to zero to counter the rise of the Swiss Franc which has been the strongest performing global currency lately. Declines are seen temporary, though, as global growth concerns drive investors toward the perceived safety of the Swiss currency.

Gold prices hit a new all time high of 1,672.65 per ounce at one stage overnight as investors remain concerned about the outlook for the global economy.

Australian Retail Sales were weaker than expected yesterday which had the NZD/AUD trade to a 12 month high of 0.8070.

NZ Q2 Employment Data out today at 10:45- Unemployment Rate expected to come in at 6.5%.

Bank of England and European Central Bank announce interest rate policy tonight- no change expected but as always the statements will be key.
-------------
Dan Bell is the senior currency strategist at HiFX in Auckland. You can contact him here