The Opening Bell: Where currencies start on Tuesday, August 9, 2011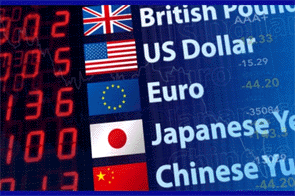 By Dan Bell

Continued fall out in global markets overnight – investors citing fears around the US (clearly), Europe (obviously), basically everything.. With this much risk aversion around, every story is a sell at the moment!

Stock markets continued the rot, Dow Jones -5.55%, S&P -6.22%, Nasdaq -6.9%.... expect local markets to trade lower on opening
 
Gold is one of the big winners, now 1717 USD/Oz, look out $2,000.00 USD (Buy gold, wear diamonds!)

Other commodities off across the board, CRB index -2.78%

Chinese data out today (including CPI and Industrial Production), to add to the mess! Any signs of a downturn there could accelerate this move

Indicative levels are NZDUSD 0.8215, NZDAUD 0.8055, NZDEUR 0.5790, NZDGBP 0.5030, NZDJPY 63.75

Costing business in this kind of market can become very difficult given the uncertainty. If you're worried about your FX exposure, give us a call to discuss a strategy to protect yourself!
-------------
Dan Bell is the senior currency strategist at HiFX in Auckland. You can contact him here