The Opening Bell: Where currencies start on Thursday, September 8, 2011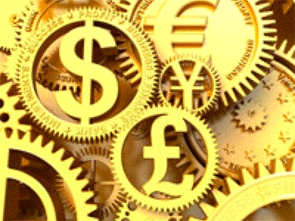 By Dan Bell

  NZDUSD stabilised overnight, rallying from the mid 82's to open the day just above .8300. This move was more broad based USD weakness than kiwi strength, with modest gains made by most major currencies.
 
Australian Q2 GDP announced yesterday was above consensus expectations at 1.2%, but it was the upward revision to Q1 that also buoyed the Aussie Dollar. NZDAUD fell on this news from .7860, but is just holding important technical support at .7800.
 
Germany's courts ruled in favour of continued European bailouts, but with caveats. This eased market fears and boosted the risk taking environment. European equity's recovered significantly afters Tuesdays rout with the French +CAC 3.6% and the German 3.3 DAC 4.1%.
 
Gold was hammered over $100 USD overnight on a rebound in risk appetite, closing in New York trading at $1816 per ounce. The CRB Commodity Index has responded to the improved sentiment by rallying 1.4% , while the US equity market indices surged circa 2.5%.
 
Other NZD crosses this morning sit around 0.5200 GBP, 0.5895 EUR, 64.25 JPY.
 
NZ Manufacturing  Sales and the volatile, and closely watched, Australian employment figures will both be released today. The European Central Bank and Bank of England both have interest rate meeting tonight - no change is expected from either.
-------------
Dan Bell is the senior currency strategist at HiFX in Auckland. You can contact him here