The Opening Bell: Where currencies start on Monday, September 12, 2011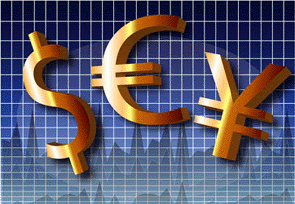 By Dan Bell

The markets focus remains on the European debt crisis where sentiment deteriorated further on news ECB Board member Juergen Stark resigned over the bank's purchase of peripheral euro zone bonds and concerns that Greece is on the verge of an outright default.

The EUR/USD led a big fall in FX markets dropping to a 6 month low of 1.3571, which set the scene for a broadly stronger US Dollar which has the NZD/USD down from Friday's highs of 0.8380 to the low 0.8200's this morning. The AUD/USD suffered as well, down 200 points to open around 1.0430.

With risk aversion back in play equities were down large on Friday night led by the German DAX finishing down 4.04%. US Stock markets were similar with the S&P 500 down 2.63%.

Commodity prices are weaker across the board with the CRB Index down 1.67%, copper prices were off 3.5%.

The NZD is trading back over 0.60 against the EUR, and opens at 0.7850 AUD, 63.50 JPY and 0.5177 GBP.

On the local front the focus will be on the RBNZ on Thursday at 9am- no change expected but watch the statement for further guidance. With the increased global risks the prospect of a rate hike this year is fading.

Offshore the market will be focused on the EU debt crisis and economic dataflow from the US.
-------------
Dan Bell is the senior currency strategist at HiFX in Auckland. You can contact him here