The Opening Bell: Where currencies start on Wednesday, September 21, 2011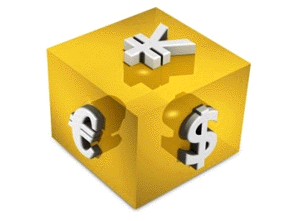 By Dan Bell

The NZD/USD bounced of yesterday's lows around 0.8160 to make a high of 0.8265 overnight. We open in the low 0.8200's this morning.
 
European stock markets had a positive night despite a raft of negative news yesterday. US Stocks were mixed with Dow Jones up 0.07% but S&P 500 down 0.21%. Commodity prices were slightly stronger with the CRB Index up 0.4%.
 
In the latest signs of stress on the banking system due to the European debt crisis, Bank of China is reported to have stopped dealing foreign exchange forwards and swaps with a number of French banks (Societe Generale, BNP Paribas, Credit Agricole) as well as Switzerland's UBS.
 
S&P cut Italy's credit rating yesterday and Moody's is expected to follow in the coming weeks.
 
The US Central Bank announce monetary policy tomorrow morning at 6:15 NZT. The market is anticipating a new policy response to give their economy another boost.
 
The RBA Minutes released yesterday gave no indication of an immediate rate cut and mentioned that medium term inflation remains a concern. The AUD surged on the back of this news with NZD/AUD coming off recent highs of 0.8080 back into the low 0.80's.
 
The Slovenian government has collapsed this morning after a no-confidence vote that will delay the EFSF (European Financial Stability Facility) being approved. (Slovenia are a voting memeber of the EU)
 
Fonterra auction result this morning saw prices down 2.1% which is the 7th consecutive fall.
 
Current indicate levels in the NZD against major cross rates this morning- 0.80 AUD, 0.60 EUR, 0.5220 GBP and 62.70 JPY.
 
On the local front we get Current Account numbers and Visitor Arrival data at 10:45 this morning.
-------------
Dan Bell is the senior currency strategist at HiFX in Auckland. You can contact him here