The Opening Bell: Where currencies start on Wednesday, October 5, 2011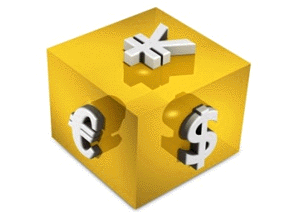 By Dan Bell

The NZD/USD opens around 0.7520 after dropping to a low of 0.7466 overnight.

The downtrend in global markets continues with US and European stocks weaker across the board, commodities down and the USD continuing to strengthen.  

No positive developments in Europe overnight - the decision on Greece's next bailout tranche has been delayed, ECB President Trichet said he was against them financing the enhanced bailout fund, and Belgium's largest bank Dexia remains in trouble.

Fed Chairman Ben Bernanke told the US Congress that the US economy is "close to faltering" and that they "will continue to closely monitor economic developments and is prepared to take further action as appropriate to promote a stronger economic recovery in a context of price stability" with some analysts concluding that another round of Quantitative Easing could be on the cards if things get any worse for the US economy.

The AUD/USD came under pressure yesterday after the RBA kept interest rates on hold at 4.75% but opened the door to a rate cut with the statement "An improved inflation outlook would increase the scope for monetary policy to provide some support to demand, should that prove necessary."

NZD/AUD pushed up as a result and opens around 0.7950- with the diverging interest rate outlook in NZ and Australia we are expecting to see the NZD/AUD to trend higher over the short to medium term.

The NZD has underperformed against the other major cross rates and opens around 0.5650 EUR, 0.4860 GBP and 57.60 JPY.

Dairy prices have dropped again at Fonterra's latest auction this morning with prices down an average 1.6% which follows a 2.1% fall in its previous auction.

No local data to report today. From Australia we get Retail Sales at 1:30NZT.
-------------
Dan Bell is the senior currency strategist at HiFX in Auckland. You can contact him here