The Opening Bell: Where currencies start on Thursday, October 6, 2011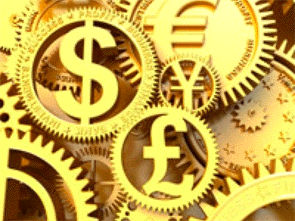 By Dan Bell

Global markets have rallied overnight on hopes that EU policy makers will put together a plan to recapitalize their banks exposed to toxic sovereign debt. The NZD/USD traded to a high of 0.7668 and opens around 0.7630/0.7660 this morning.

Global stock markets have raced higher with the FTSE +3.19% and the DAX +4.91% while US markets are up with the S&P 500 up 1.50%. We still have half and hour to go before US markets close and if yesterday's price action in the last hour of trading is anything to go by (the S&P 500 went from -2.5% to +2%!) it will be another volatile finish!

Commodity prices have followed the improvement in sentiment overnight with the CRB Index up almost 2% overnight led by oil prices which have surged 3-4%.  

Markets were due a correction after the recent bout of risk aversion - further upside from here will depend on the news flow from Europe where credible actions are need to back up some of the more positive comments from policy makers lately.

Retail Sales from Australia yesterday were better than expected giving the AUD a boost. After trading to a 12 month low under 0.9400 yesterday morning the AUD/USD has bounced to overnight highs of 0.9664. NZD/AUD is trading back into the low 0.7900's this morning.

The NZD is up marginally against the other major cross rates and opens around 0.5730 EUR, 58.70 JPY and 0.4950 GBP.

Nothing to report on the local front today but tonight we get the ECB and BOE announce monetary policy.
-------------
Dan Bell is the senior currency strategist at HiFX in Auckland. You can contact him here