The Opening Bell: Where currencies start on Friday, October , 2011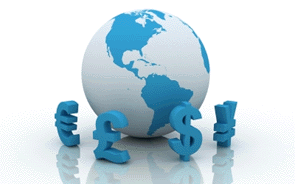 By Dan Bell

Global investors waded back into riskier assets overnight, helping lift equities, commodities, and the NZD. The NZDUSD hit an overnight high of 0.7720.
European Central Bank (ECB) left interest rates unchanged (at 1.5%) but announced new liquidity measures to support the struggling euro zone economy. This has eased tensions in the financial and banking sectors by providing longer-term cheap money for a growing number of European lenders,
The Bank of England (BoE) also left rates unchanged (at 0.5%) but voted to buy GBP 75 billion more in assets to keep the faltering recovery going.
The US has some upbeat economic data overnight, specifically new claims for unemployment benefits rose by less than expected.
All the above helped improve investor sentiment and spark a return to 'risk' assets, at least for the time being.
The US equities rallied 1.3%, while the UK equities shot up an impressive 3.7% overnight.
Oil prices rose, while copper surged to post its largest daily gain since early 2010. Other base metal prices also experienced solid gains.
There is no domestic data on the economic calendar scheduled for release today. Although, the influential US nonfarm payrolls employment data will be released tonight. However, market sentiment will continue to be dominated by the growing fears that Greece, the most heavily indebted euro zone state, may be forced to default within months, setting off a chain reaction of sovereign downgrades and EU bank failures.
Current indicative NZD levels are: 0.7700 USD, 0.7900 AUD, 0.5730 EUR, 0.4985 GBP, and 59.00 JPY.
-------------
Dan Bell is the senior currency strategist at HiFX in Auckland. You can contact him here