The Opening Bell: Where currencies start on Tuesday, October 11, 2011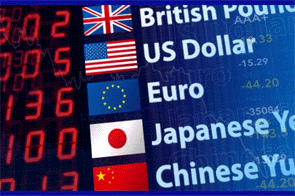 By Dan Bell

Not a lot of action but plenty of positive talk has seen risk assets surge across the board with the NZD/USD trading to overnight highs around 0.7850.

The big move overnight has been attributed to an announcement by German Chancellor Angela Merkel and French President Nicolas Sarkozy who said they "will find solutions that guarantee financial stability for Europe and provide a sustainable solution to the problems". Apparently they are committed to coming up with a comprehensive package by the end of this month in order to present it to the G20 Summit on the 23rd November.

The EUR/USD had its biggest one day move in over a year trading to a high of 1.3698 while the AUD/USD spiked back over parity. The EUR and AUD were hammered last week with the AUD trading to 12 month lows under 0.9500 while the EUR touched a 9 month low under 1.32.

Global stock markets are all up with the S&P 500 currently up 2.5% while most commodities have gained 1-2%.

The corrective move in the NZD/USD may well continue with potential upside seen towards 0.7950 initially. However given the fickle nature of markets at the moment we could easily see a return to aggressive downside moves on negative EU developments.

The NZD is relatively unchanged against the major cross rates and opens around 0.7850 AUD, 0.5730 EUR, 59.90 JPY and 0.4995 GBP.

Not much to report on the local front today. From NZ we get Electronic Card spending this morning and from Australia we get NAB Business Confidence.
-------------
Dan Bell is the senior currency strategist at HiFX in Auckland. You can contact him here