The Opening Bell: Where currencies start on Wednesday, October 12, 2011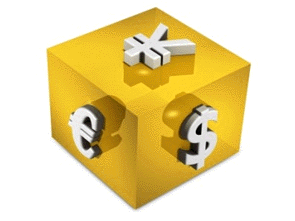 By Dan Bell

Global markets have had a relatively quiet night with NZD/USD trading a tight range between 0.7760 and 0.7840. We open this morning around 0.7810.
 
EUR/USD has held onto recent gains and opens around 1.3665 while AUD/USD opens a shade under parity at 0.9986.
 
US 3rd Quarter earnings season kicks off this evening with Alcoa announcing after the NY close - it will be interesting to see how corporate earnings are holding up considering the uncertainty (US debt ceiling) and volatility we have experienced over the last quarter. The correlation between NZD/USD and the S&P 500 is currently running at about 80% so any upside surprises in US results this week will see NZD get a further boost.

While Slovakia is expected to become the last of 17 EU member states to vote in the enhanced European Financial Stability Facility, they hit a snag overnight when one of the coalition ruling parties declined to vote in favor of the ratifications to the EFSF rescue fund which will require the government to seek additional support from opposition parties.

European policy makers appear to be acting with more effectively to deal with the debt crisis although the EU summit has been delayed by a week to Oct 23. The market is expecting an important announcement at the G20 meeting on Nov 3-4 in Cannes and will be seriously disappointed if this fails to meet expectations.

NZD is marginally weaker against AUD and opens around 0.7820/0.7850. AUD has outperformed NZD on the recent corrective rally despite fundamentals and the interest rate outlook favoring NZD over the short to medium term. Expect NZD/AUD to find good support around current levels.

NZD opens marginally higher against the Pound at 0.5010 and unchanged against the Euro at 0.5718.
 
-------------
Dan Bell is the senior currency strategist at HiFX in Auckland. You can contact him here