BusinessDesk: Labour wants aggressive Reserve Bank action to snare currency speculators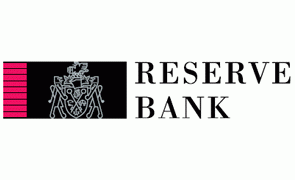 By Pattrick Smellie

A Labour-led government would require the Reserve Bank to target the exchange rate to help exporters and allow "more aggressive" intervention by the central bank to "catch out" currency speculators.

Labour lays out its intention to widen the ambit of the Reserve Bank's mandate in its bundled release of all its major economic policy planks today.

Most of the policies have already been well-flagged, although Labour's willingness to move away from a strict monetary policy focus on low inflation to target a less volatile currency has had comparatively little attention.

"Our current policy is not well designed to produce a stable and competitive exchange rate, nor to keep interest rates as low as possible," Labour's policy says. "In fact, it operates the other way round."

Labour would not change the bank's 1 to 3 percent annual inflation target, saying "the importance of controlling inflation is a lesson of history well understood."

However, currency market interventions of the kind occasionally seen since 2004 "should be pushed harder", despite the potential for cost to taxpayers from the Reserve Bank calling on its reserves to defend the value of the New Zealand dollar at a preferred level.

"While this does carry some risk for the Crown, we believe this will be modest," the policy document says. "By increasing the risk for speculators that the bank will catch them out, volatility will be reduced."

There would also be explicit representation for exporters on the board of the RBNZ, and it would change its Policy Target Agreement "to include a requirement to explicitly consider the effects of monetary policy on exports."

In practice, Labour anticipates the bank would use more active control of prudential capital ratios imposed on banks rather than relying solely on interest rates, at times when the exchange rate was being affected by rapid credit expansion.

"The role of prudential ratios is important and needs clearer legislative authority," the policy says. "Labour will clarify the Reserve Bank Act to ensure the bank is able to use such tools primarily for the purpose of supporting monetary policy."

While Labour endorses the broader Australian approach to monetary policy, the policy for the RBNZ stops short of including "employment and economic prosperity" in the PTA.

Labour says its economic policy "has been given the tick of approval by the Reserve Bank", based on the bank's support for a capital gains tax.
(BusinessDesk)