BusinessDesk: The reality of slow growth sinks in despite good US home sales; ratings agencies see Greece defaulting 'in the near term'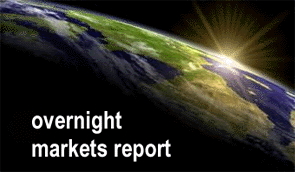 Equities in Europe and on Wall Street fell as indicators in the euro zone and China tempered optimism about the pace of the global economic recovery.
In early afternoon trading in New York, the Dow Jones Industrial Average slid 0.31 percent, the Standard & Poor's 500 Index fell 0.40 percent and the Nasdaq Composite Index dropped 0.53 percent. The declines come a day after the Dow Jones briefly surpassed the 13,000 level, while the S&P 500 topped its highest close since 2008.
In Europe, the Stoxx 600 index closed the session with a 0.8 percent decline for the day.
Reports showed that services and manufacturing output in the euro zone unexpectedly contracted in February, while China's export orders dropped in February in the largest decline in eight months.
"The PMIs suggest there is going to be a slow period of economic growth, which opens the danger of weak profits," Richard Batty, strategist at Standard Life Investments, which has US$248.37 billion of assets under management, told Reuters.
The latest earnings held disappointment too. Dell shares shed more than 6 percent after the personal computer maker's revenue predictions fell short of expectations. Rival Hewlett-Packard is due to report results later today.
There was one semi-positive note on the strength of the world's biggest economy. US home resales in January climbed to the highest level since May 2010, according to the National Association of Realtors. Still, the gain fell short of expectations.
"I don't think we're seeing a full-fledged recovery in housing," Michelle Meyer, a senior economist at Bank of America in New York, told Bloomberg. "Outside of investors and people wanting to buy distressed properties, the primary housing demand is recovering much more gradually."
Meanwhile, Fitch Ratings downgraded Greece's credit rating by two notches to C from CCC, saying a default was "highly likely in the near term."
Other ratings agencies are likely to follow suit. Standard & Poor's said in July it expected to downgrade Greece to "selective default" after the restructuring agreement, while Moody's Investors Service has said it will cut the nation to its lowest rating, according to Bloomberg.
Fitch will further cut Greece's rating to "restrictive default" once the bond swap as part of its second financial bailout package, approved yesterday, is completed, before again reassessing the rating once new bonds are issued as part of that deal.
As for commodities, Goldman Sachs says it's time to rethink, a little bit, the outlook. The firm is lowering its 12-month commodity returns forecast to 12 percent from 15 percent, saying key commodities had rallied substantially heading into 2012.
"However, these returns continue to justify an overweight allocation to commodities relative to other assets in a standard portfolio," analysts at Goldman Sachs said.
(BusinessDesk)