BusinessDesk: The median US home price climbed 0.3% from a year ago to US$156,600. That's the first yearly gain since November 2010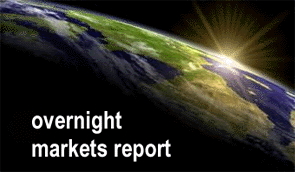 Equities in Europe and on Wall Street slipped after a report showed sales of previously owned US houses unexpectedly dropped last month, fuelling concern that the pace of economic recovery falls short of recent gains in stock prices.
In early afternoon trading in New York, the Dow Jones Industrial Average shed 0.26 percent and the Standard & Poor's 500 Index slipped 0.05 percent. The Nasdaq Composite Index rose 0.22 percent.
In Europe, the Stoxx 600 Index ended the session with a 0.1 percent decline for the day.
Purchases of previously owned US houses fell 0.9 percent to a 4.59 million annual rate from a revised 4.63 million pace in January that was faster than previously estimated, according to a report from the National Association of Realtors. A Bloomberg News survey had called for a rise to 4.61 million, while a Reuters poll had forecast a gain to 4.62 million.
The data came a day after BHP Billiton warned that China's growth of steel production was slowing.
"I think we are leveling off here, but the overall story hasn't changed much. Even with weak signals from China, the market hasn't reacted that much, which I think is a bullish sign," Joe Benanti, managing director at Rosenblatt Securities in New York, told Reuters.
The American housing report wasn't all gloomy. The median home price climbed 0.3 percent from a year ago to US$156,600. That's the first yearly gain since November 2010.
"A critical question is whether sales are set to take off soon, given the improving economy," Patrick Newport, an economist at IHS Global Insight in Lexington, Massachusetts, told Reuters. "Our view is that sales will continue to improve, but unless credit conditions loosen significantly, a takeoff will not take place."
----------------------------------------------------------
To subscribe to our free daily Currency Rate Sheet and News email, enter your email address here.
---------------------------------------------------------------------------------------------------------------------------------------
Another surprise decline was found in US oil inventories. The US Energy Department said crude inventories unexpectedly dropped 1.16 million barrels last week.
Prices rose as a result. Crude oil for May delivery gained 0.8 percent to US$106.95 a barrel at 1.08pm on the New York Mercantile Exchange; it traded at US$106.36 a barrel before release of the inventory report at 10.30am, according to Bloomberg.
The key news out of Europe overnight was the UK budget, and plans by Britain's Chancellor of the Exchequer George Osborne to cut the top income tax rate to 45 percent from 50 percent, and close some loopholes for the rich.
Meanwhile, a former Bank of England policy maker told Bloomberg Spain has never been so close to default and Greece, Ireland and Portugal may need further bailouts.
"Spain is the key country about which I'm most worried," Citigroup chief economist Willem Buiter told Bloomberg. "It's really moved to the wrong side of the spectrum and is now at greater risk of sovereign restructuring than ever before."
(BusinessDesk)