BusinessDesk: European markets fall on growing sovereign debt concerns and weaker economic data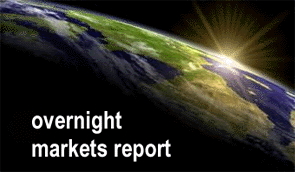 A slew of worrying news from Europe hammered equities in the euro zone and on Wall Street. The euro suffered too.

Concern intensified that the euro region is increasingly struggling to manage its sovereign debt crisis as the area's manufacturing shrank, the Dutch prime minister offered his cabinet's resignation following the failure to reach agreement about austerity measures needed to avert a debt crisis and data showed that Spain dipped into recession.

Meanwhile, French president Nicolas Sarkozy lost the first round of the nation's election, trailing Francois Hollande who has promised to renegotiate the European Union's fiscal pact. The second round of elections is held on May 6.

"Europe is driving the boat right now, and there's no reason to think that investor anxiety will dissipate any time soon," Joe Cogan, vice president of international equities at Topeka Capital Markets in New York, told Reuters.

Europe's Stoxx 600 Index closed with a 2.3 percent decline for the day, while the euro shed 1.2 percent to 106.54 yen and dropped 0.6 percent to US$1.3138.

Economic data didn't provide any relief. London-based Markit Economics said a euro-area composite index based on a survey of manufacturing and services purchasing managers weakened to 47.4 in April from 49.1 in March. A reading below 50 indicates contraction.

"Not only does it look highly likely that the euro zone suffered further economic contraction in the first quarter of 2012 after gross domestic product fell 0.3 percent quarter-on-quarter in the fourth quarter of 2011, but the April purchasing managers' surveys suggest that a third quarter of GDP contraction is firmly on the cards for the second quarter of 2012," Howard Archer, an economist at IHS Global Insight in London, told Bloomberg News.

Spain's GDP contracted 0.4 per cent in the first three months of 2012, after shrinking 0.3 per cent in the previous quarter, according to Bank of Spain data.

"Clearly there is political uncertainty, but what always magnifies or amplifies political uncertainty is when there is growth uncertainty as well," Paul Zemsky, head of asset allocation at ING in New York, told Reuters. "It's the worst of both worlds today."

In afternoon trading in New York, the Dow Jones Industrial Average dropped 1.09 percent, the Standard & Poor's 500 Index lost 0.98 percent and the Nasdaq Composite Index slid 1.11 percent.

Shares of Wal-Mart sank on a report by the New York Times that company officials tried to cover up bribery allegations at its Mexican unit. Investors are concerned about the cost and effort of an internal global investigation, and potential fines.

"Before any resolution with US authorities is possible, the company has to look under every stone for possible corruption. Are there any similar issues in China or other countries? That's what US authorities will want to know. Wal-Mart's shareholders will be asking the same question," Richard Cassin, a lawyer who is an expert on the Foreign Corrupt Practices Act and writes a blog about it, told Reuters.

Meanwhile, Chinese manufacturing contracted for a sixth month in April, according to a survey of companies. The 49.1 preliminary reading of the purchasing managers' index from HSBC Holdings and Markit today compared with a final 48.3 the previous month, according to Bloomberg.
(BusinessDesk)
--------------------------------------------------------------------------------------------------------------
To subscribe to our free daily Currency Rate Sheet and News email, enter your email address here.
--------------------------------------------------------------------------------------------------------------