BusinessDesk: "The strength of corporate America remains intact, and valuations remain attractive"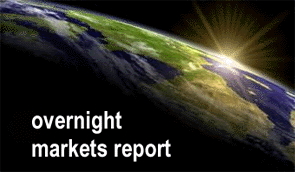 Earnings that exceeded expectations helped lift the mood and equity markets on both sides of the Atlantic.
Shares of AT&T, 3M and United Technologies advanced on better-than-expected earnings, continuing the trend for US first-quarter results so far.
Earnings per share surpassed forecasts at 82 percent of Standard & Poor's 500 Index companies that reported results since April 10, according to data compiled by Bloomberg. Per-share profits rose 3.3 percent in the first-quarter, up from the 0.8 percent growth projection before the earnings season started.
"These results serve as a reminder that while near-term volatility is all but certain, the strength of corporate America remains intact, and valuations remain attractive," Mark Martiak, senior wealth strategist at Premier/First Allied Securities in New York, told Reuters.
In afternoon trading in New York, the Dow Jones Industrial Average rose 0.64 percent and the S&P 500 gained 0.31 percent. However, the Nasdaq Composite Index shed 0.33 percent, as investors were cautious ahead of Apple's results due after the market closes today. Apple shares fell more than 2 percent.
Meanwhile, a judge for the International Trade Commission ruled today that Apple infringed on a Motorola Mobility patent in making its iPhones, iPads and other products. The full commission will now review ITC Judge Thomas Pender's decision and issue a final ruling in August, according to Reuters.
"A court in Germany has already declared this patent invalid, so we believe we will have a very strong case on appeal," Apple spokeswoman Kristin Huguet told Reuters.
On the economic front, the latest American housing data indicated signs of improvement as Federal Reserve policy makers started a two-day meeting today.
Demand for new homes was better than expected last month. Houses sold at a 328,000 annual rate in March, according to Commerce Department data. That exceeded the median estimate in a Bloomberg survey for 319,000.
A separate report showed that property values fell at a slower rate in the year ended February. The S&P/Case-Shiller composite index of home prices in 20 metropolitan areas even rose 0.2 percent in February from January on a seasonally adjusted basis, in line with economists' forecasts and the first advance since April 2011.
The data helped lift the stocks in an S&P index of homebuilders.
The Federal Open Market Committee is expected to keep interest rates steady, though investors are keen for any clues about the potential for further quantitative easing.
In Europe, the Stoxx 600 Index ended the session with a 1 percent gain for the day. Here too better-than-expected corporate earnings such as from Nordea Bank and Michelin helped.
The Netherlands sold 2 billion euros of debt after the collapse of its government yesterday. The extra yield investors demand to hold Dutch 10-year bonds instead of similar-maturity German bunds shrank 15 basis points to 64 basis points after closing yesterday at the widest since March 2009, according to Bloomberg.
"We are comfortable now that this is out of the way, this is not the start of a sustained spread widening," David Schnautz, a fixed-income strategist at Commerzbank in London, told Bloomberg of the Dutch bond sale. "There's a lot of hype regarding the Netherlands and this was exacerbated by the looming supply. The commitment to fiscal prudence is very high across the Dutch political spectrum."
But troubling signs remain a fixture in the euro zone. Greece's central bank chief said today that the nation's economy will shrink a larger-than-expected 5 percent this year. That compared with a previous estimate for a 4.5 percent contraction.
(BusinessDesk)
--------------------------------------------------------------------------------------------------------------
To subscribe to our free daily Currency Rate Sheet and News email, enter your email address here.
--------------------------------------------------------------------------------------------------------------