BusinessDesk: US house prices are up, but consumer confidence is down unexpectedly on euro woes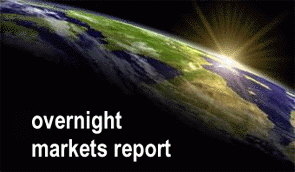 Wall Street rose amid signs of a cautious recovery in the US housing market, keeping alive hopes that the world's largest economy might skirt the impact of Europe's ongoing debt troubles.
The S&P/Case Shiller composite home price index of 20 metropolitan areas advanced 0.1 percent in March on a seasonally adjusted basis. While short of economists' forecasts for an increase of 0.2 percent, it was the second straight monthly gain.
"In my mind there is no question that housing has bottomed, in terms of home sales, home construction and home prices, but the recovery is still going to be very modest or very sluggish," Mark Vitner, senior economist at Wells Fargo Securities in Charlotte, North Carolina, told Reuters.
In late afternoon trading in New York, the Dow Jones Industrial Average rose 0.60 percent, the Standard & Poor's 500 Index advanced 0.68 percent and the Nasdaq Composite Index climbed 0.71 percent.
Underpinning a sense of optimism are indications in recent days that there is support for Greek parties that are in favour of the austerity measures required to meet conditions of the country's international bailout ahead of next month's elections.
A new government that is happy for Greece to stick to the international rescue plans would mean the country will not break up the euro.
"There's increasing hope that the more conservative party will win out in Greece, which is enough to spur some buying today," Mark Luschini, chief investment strategist at Janney Montgomery Scott in Philadelphia, told Reuters.
Even so, concern about Europe's struggle to get ballooning deficits of some of its member states under control has hurt American consumer confidence, sending it to the lowest level in four months, according to a Conference Board report. The data showed consumer confidence unexpectedly declined to 64.9 in May from a downwardly revised 68.7 the previous month. Expectations had been for an increase to 70.0.
"I would expect confidence will remain under pressure as long as negative headlines from Europe persist, which should weigh on confidence in the coming months," Tom Porcelli, chief US economist at RBC Capital Markets in New York, told Reuters. "This will call into question the efficacy of the US recovery."
Also called into question has been the value of Facebook since its initial public offering this month. Today, the stock dropped more than 9 percent to a fresh low.
In Europe, the Stoxx 600 Index ended the day with a 0.8 gain for the session. The UK's FTSE 100 rose 0.7 percent, Germany's DAX advanced 1.2 percent and France's CAC 40 climbed 1.4 percent.
"There are expectations that the US economy continues to be an outlier," Michael Hewson, a market analyst at CMC Markets in London, told Bloomberg News. "European markets are being pulled up in its slip stream."
However, the euro didn't fare as well. The currency was last down 0.5 percent after earlier dropping as low as US$1.2461, the lowest since July 1, 2010. It has weakened 5.8 percent in May.
Spain remains a key concern as Egan-Jones Ratings slashed its credit rating for the country to B from Bb-. Government officials are discussing options to recapitalise the nation's biggest banks.
A government source told Reuters on Tuesday that Spain would likely recapitalise Bankia, which asked for 19 billion euros on Friday, by issuing new debt and possibly drawing cash from the bank restructuring fund and Treasury reserves.
"There is a clear preference to tap the market. The other option (injecting state bonds directly into Bankia) is marginal," the government source told Reuters. "The (bank restructuring fund) FROB has liquidity and can tap the market. The Treasury also has a strong liquidity position. We'll choose one or the other mechanism."
(BusinessDesk)
--------------------------------------------------------------------------------------------------------------
To subscribe to our free daily Currency Rate Sheet and News email, enter your email address here.
--------------------------------------------------------------------------------------------------------------