NZD pushes up to 96.48 AUc, a new record post-float high, on strong NZ retail sales data for December quarter. PSI also higher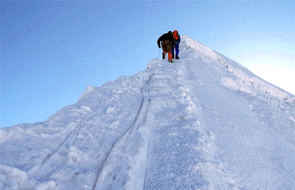 This morning, following strong retail sales data out for the December 2014 quarter, the New Zealand dollar touched a new post-float high against the Australian dollar.
It hit 96.48 AUc briefly at 10:58 am before settling back to 96.3 AUc, although the trends from there are uncertain.
The previous post float high was 96.36 AUc on January 8, 2015. (On October 18, 1973 - and for that day only - NZ$1 = AU$1.0007, having hovered above 99.5 AUc as it could do in the days of pegged rates where the not-independent Reserve Bank or the Government manipulated the rates within a very narrow band.)
The trigger was this morning's strong retail sales which rose +4.7% pa, up from +4.1% in September and +3.9% in the same quarter a year ago.
Impressive growth was recorded for businesses involved in eating out - "Food and Beverage" in the official lingo - which were up +11.7% year on year.
Hardware stores also grew well, showing +9.4% annual gains. Furniture stores recorded +6.0% growth.
At the other end of the scale, petrol retailing only grew +0.6% year on year, reflecting much lower pump prices.
Another survey, the BNZ-BusinessNZ PSI index of service sector activity was released earlier than the retail data, and that too showed expanding conditions.
The overall PSI rose to a brisk 57.8 s.a. in January from 56.7 in December.
BNZ senior economist Craig Ebert said, "The relative health in the latest PSI gels well with a burgeoning labour market, high net inward migration and a reheating housing market. It's a big relief to see the PSI get even stronger in January, compared to the abrupt slowing of its manufacturing cousin the PMI."