PM Bill English says he hasn't seen serious currency control proposals in response to NZ First's Peters saying Kiwi overvalued and Singapore is an example NZ could follow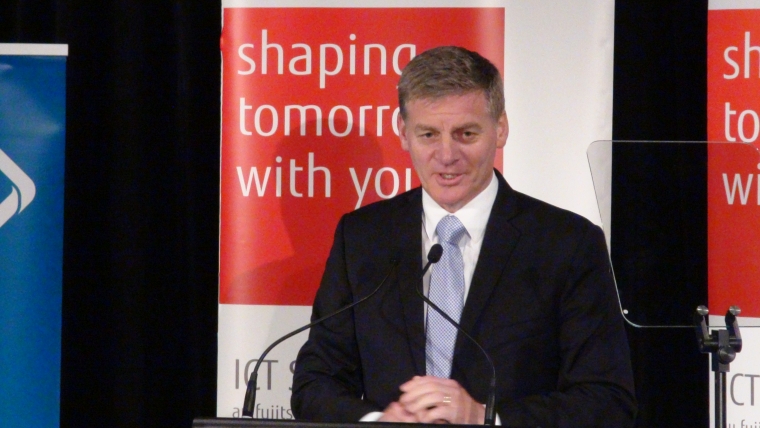 A New Zealand dollar at about US70 cents, or just below, provides a good balance for the economy, Prime Minister Bill English says.
But he steered clear of suggestions that the government could try to control the currency to keep it at that level, saying he has not seen any serious propositions for how to do so.
English was speaking after New Zealand First leader Winston Peters on Wednesday raised the issue of an over-valued Kiwi dollar. The dollar was trading at US69c Wednesday evening.
"We don't agree with trying to manage the currency," English said. "Even Singapore struggles with it. And actually, the currency's at a level which I think a lot of our exporters are finding pretty positive," he said.
Asked whether it was something National could entertain if set by Peters as a 'bottom-line' in post-election negotiations, English said: "I don't think anyone's got a serious proposition to try to manage the currency. If it can run around the 70 [US] cents where it is now, maybe a bit lower, that's not a bad balance for New Zealand," English said.
"We haven't seen a serious proposition from anyone for a long time to do that," he said.
New Zealand First's Peters had earlier raised the case of the dollar while talking about the need for reform of the Reserve Bank Act, which he said was out of date and not serving its purpose.
"If you look at Singapore, they've not been doing that. Singapore has got a float. And it has managed its economy brilliantly," Peters said. "It's a stand-out success. 5.7m people in an area the size of Lake Taupo, and they have recorded a competitive advantage and looked after their economy in a stunning way and we should have taken notice.
"There is no magic wand to get the dollar down to an appropriate or competitive level. We've never pretended that. But our dollar is over-inflated, and for an export-dependent economy, that's not a very good idea," Peters said.
Peters said that in today's environment of historically low interest rates, "failure to reform the Reserve Bank Act to make it fit for purpose, is simply stupid."
The Monetary Authority of Singapore (MAS) is unique in terms of developed countries in that it seeks to manage inflation through the exchange rate, rather than short term interest rates like the Reserve Bank of New Zealand does with the OCR.
This does mean that the MAS may choose to have an appreciation or depreciation stance to the nation's currency as it seeks to manage inflation. The MAS has operated on this basis since 1981.