The Opening Bell: Where currencies start on Friday, January 25, 2019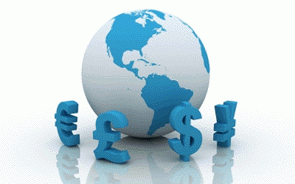 A bit of a mixed day for the Kiwi, more of a passenger than driving things. The AUD was the big mover, initially positively with slightly positive unemployment data, coming in lower than expected.
This move was short-lived however, with the relatively sudden announcement from the NAB Bank, that they were hiking mortgage rates by 12-16 basis points. This hurts the AUD two-fold. The more serious implication is that as Australia's housing market falls, (currently sharpest downturn in 20 years, off 10% on the year), house owners may start to get underwater. Add on to that that their costs have now increased, it is only going to exacerbate and accelerate the drop. If this flows onto the wider economy, which is already softening due to the slowdown in China, then you have the making of a very rough 2019.
Even if the above does not happen quite so dramatically, the classic RBA move to try and stop that would be to either have rates on hold for longer, or indeed cut the OCR to try to bring borrowing costs down. This is the second issue weighing on the AUD, and to my mind, both could give this sell off some serious legs. To put it in a Kiwi perspective, the harder Australian house prices drop, the more fallible the myth that "NZ is different" and "Prices will never drop here" will be. Hence the Kiwi tends to fall in sympathy with the AUD.
In more positive news, US jobless claims beat expectations, coming in at 199k, the lowest level in almost 50 years. This helped the USD gain, but seems a long way away from creating a risk on mentality.
Out of Europe the ECB didn't rock the boat, leaving the Main Refinancing Rate at 0%.
With the caveat of news out from the Trade war, Shutdown, G20 summit or Brexit negotiations, a quiet weekend is expected. There is a public holiday in Australia and Auckland on Monday, so the vast majority of currencies will only be able to settle on Tuesday.
Global equity markets are mixed, Dow -0.53%, S&P 500 -0.22%, FTSE -0.35%, DAX +0.53%, CAC +0.65%, Nikkei -0.09%, Shanghai +0.41%.
Gold prices are off a touch at $1,279 an ounce. WTI Crude Oil prices are up 1.0% trading at $53.12 a barrel.
Current indicative rates:
| | | |
| --- | --- | --- |
| NZDUSD | 0.6762 | -0.4% |
| NZDEUR  | 0.5986 | +0.4% |
| NZDGBP | 0.5195 | 0.0% |
| NZDJPY | 74.16 | -0.3% |
| NZDAUD | 0.9542 | +0.3% |
| NZDCAD | 0.9033 | -0.4% |
| GBPNZD | 1.9247 | 0.0% |
To subscribe to our free daily Currency Rate Sheet and News email, enter your email address here.
---
Marcus Phillips is the Affiliate manager at xe money transfer in Auckland. You can contact him here »