Change, along with death & taxes, is a certainty in life with none of us knowing exactly what's around the corner. So Gareth Vaughan's pleased to see at least one central banker is thinking about change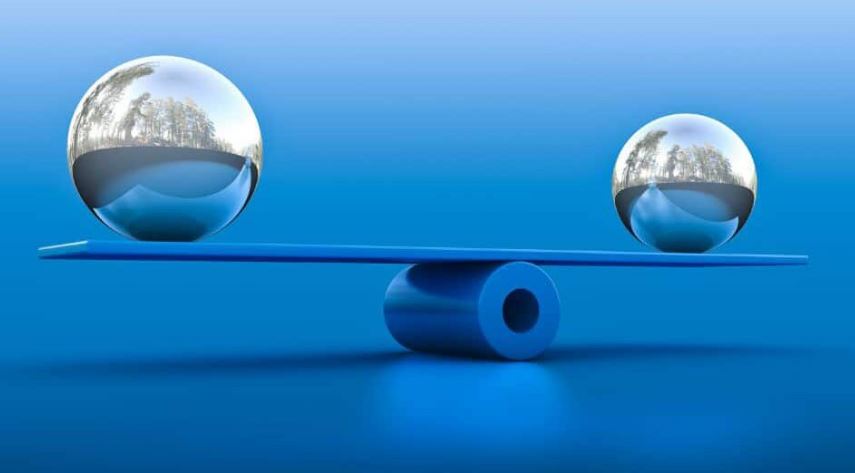 There's an old saying that nothing is certain in life except death and taxes. I would, however, add a third thing. Change. 
Therefore I welcome the acknowledgement of this from central banks on both sides of the Tasman Sea this week.
Admittedly it's a bit of a roundabout acknowledgment from the Reserve Bank of New Zealand (RBNZ) in its latest Financial Stability Report (FSR), issued on Wednesday.
"The combination of high interest rates and low unemployment makes the current economic environment unique in recent history, and as a result the pattern of lending stress may differ from what is projected. In addition, lending stress may not rise smoothly as unemployment rises and may accelerate when unemployment rises above some threshold, although this relationship has changed over time," the RBNZ FSR says.
Taken in its entirety a cynic could suggest this paragraph is the RBNZ admitting it has no idea what's going on. I admit that thought crossed my mind. However, the "unique in recent history" bit also really caught my eye. Thus my ultimate takeaway is the RBNZ is out of its comfort zone. It's data, modelling and analysis is struggling to keep up in an evolving world.
Comments from the Reserve Bank of Australia (RBA) about change were more direct. They came in a speech by RBA Assistant Governor Brad Jones on Tuesday.
"The nature of the emerging risks we are likely to confront over the next decade have a different complexion to those of recent decades. Some of these risks could originate from within the financial system, such as the risk of rapid-fire deposit runs in the digital age, spillovers from entities that (individually) are not systemically important and higher interest rate volatility. Importantly, other emerging risks are emanating from outside the system – geopolitics, operational risk and climate change – and for which there is no historical precedent to guide us," Jones says.
There it's the "no historical precedent" bit, in particular, that jumps out at me in a really interesting and timely speech.
Of challenges and resilience
The financial system, our species and planet, face major challenges. Whilst focused on financial stability, speaking from the perspective of a central banker and financial regulator, Jones highlights some key challenges.
"If we are entering a decade laden with new types of risks, some of which could interact, the second main message is that we need to rethink the concept of resilience," he says.
Here are some of the key issues Jones highlights.
On social media:
"Herding effects associated with social media present a new challenge for financial regulators. And it is clearly easier to withdraw deposits at the stroke of a keyboard than it is to stand for hours in the rain outside a bank branch and bury cash in the yard."

"Money can now flow out of institutions and markets with unprecedented speed in response to the rapid spread of information and misinformation, including that amplified through social media." 

"The ubiquity of social media, combined with 24/7 access to banking and payment services and more globally connected trading platforms, raises the possibility that a shock somewhere in the financial system metastasizes into a broader self-fulfilling crisis of confidence."
The social media comments relate to US bank runs earlier this year, where Jones notes the speed of deposit runs was unprecedented - that word again - in affected banks.  
"As a case in point, Silicon Valley Bank lost 30% of its deposit base in a matter of hours, with a further 50% poised to be withdrawn the following day. In our current system, any bank would struggle to survive a run of this magnitude. It was far beyond the provisioning required under Basel III [banking regulations], and more severe than the fastest runs experienced during the Global Financial Crisis."
More interest rate volatility
Jones also suggests a period of structurally higher interest rate volatility than what we have become used to is ahead. His reasoning for this is outlined below.
"The great moderation is behind us. The global economy now appears more vulnerable to stagflationary supply shocks, including from the rewiring of globalisation, geopolitical and political economy tensions, and energy shocks from climate change (and related policies). This contrasts with recent decades, where developments on the supply side of the economy were typically favourable for growth and inflation and so dampened financial market volatility."

"A higher and more volatile bond term premium. For the better part of three decades, the term premium on bonds declined relentlessly. This reflected factors that are unlikely to continue, including declining uncertainty over future inflation outcomes and real policy rates, coupled with structural supply-demand imbalances in bonds that meant governments were able to issue debt with little or even negative term premia."

"Reduced smoothing from price-insensitive buyers. To varying degrees over the past two decades, volatility in key bond markets has been suppressed by the bid from foreign exchange (FX) reserve managers and domestic asset purchase programs by central banks. Again, this era now seems behind us. In recent years, reserve managers have become net sellers of US Treasuries and, on current plans at least, central banks will be reducing their domestic bond holdings for years to come. This is occurring against a backdrop where broker-dealers have reduced ability and willingness to bid for bonds during periods of heightened volatility."
Other factors Jones cites include the slow-burn fragmentation underway in the world, noting trade and financial sanctions, including counter-sanctions, were increasing even prior to the Russian invasion of Ukraine in February 2022. Furthermore 'just in time' efficiency is being traded off for strategic resilience in supply chains, new payment messaging systems are emerging, and FX reserves are being shifted to countries and assets viewed as less vulnerable to seizure.
He also says lower levels of foreign direct investment, portfolio investment and bank credit is flowing between countries not closely aligned on foreign policy issues, while "fraying support for international cooperation risks hampering operation of the global financial safety net."
With increased tensions between the US and China, for example, Jones cites "risk tensions escalate into conflict among countries critical to the global economy." And the potential for, and consequences of, cyber-attacks is increasing. 
"Events over the past two years give a sense as to the underlying stress transmission channels. Global shipping could become prohibitively costly or uninsurable along certain routes. Global financial conditions could tighten abruptly, with key funding markets, risk asset prices and cross-border lending severely affected. Cross-border assets could be frozen or seized. Payment systems and financial market infrastructures could be affected by sanctions and counter-sanctions. Cyber-attacks on key institutions could become more prominent. Disruptions to global commodity markets would be most significant where global production is concentrated in a small number of countries and where key trade routes are affected."
On top of all this there's the increasing impact of extreme weather events.
"Risks to financial stability resulting from climate change and related policies will be with us for years to come. Physical risks from more extreme weather patterns and higher average temperatures can reduce the value of assets and income streams in sectors and parts of the country. Transition risks, including unexpected changes to regulations and consumer preferences, can also lower the value of assets or businesses in emissions-intensive industries. These risks can result in unexpected losses for lenders, increased claims on insurers and write-downs for investors – as we are now observing. Internationally, direct exposures to emissions-intensive businesses are largest for investment funds, followed by insurers, and then banks."
He adds that our understanding of climate-related risks to the financial system is still developing, highlighting rising insurance premiums and the potential for private insurers to withdraw coverage from high-risk regions. 
A time for open minds and out-of-the-box thinking
Sometimes it's easy to get the impression central banks are all powerful. Certainly RBNZ interest rate decisions and use of financial stability tools such as loan-to-value ratio restrictions on low equity mortgages have major impact. And the US Federal Reserve, the big kahuna of central banking, has significant global impact, sometimes even when one of its senior figures merely opens their mouth and something comes out.
But many things remain outside their control, and they have no crystal ball with which to look into the future. The RBNZ can't do anything about international oil prices, for example, which have a major impact on the NZ economy. Nor can it ease tensions between the US and China or prevent Vladimir Putin from invading Ukraine with the subsequent impact on energy and food prices.
In terms of predicting the future, as Covid-19 swept the globe in March 2020 the RBNZ, and economists elsewhere, predicted dire levels of unemployment, falling house prices and recession. Looking at events at that time, such as the Federal Reserve needing to bail out the US Treasury market and extreme stress in health systems in the UK and Italy, this was understandable.
But, as I discussed with then-RBNZ Deputy Governor Geoff Bascand in May 2020, they really didn't know what was coming. The RBNZ's stress testing of banks and the financial system hadn't modelled a pandemic. The dire forecasts at the onset of Covid were reasonable, but they didn't account for a response that threw the kitchen sink at the pandemic. As 2020 evolved it became obvious the forecasts from earlier in the year would be way off thanks to the success of the actions taken by governments and central banks to keep the economy afloat.
Thus extreme actions, for an extreme scenario, such as record low interest rates, quantitative easing, lockdowns, closed borders, wage subsidies and a mortgage deferral scheme, became contributors to the highest inflation in three decades and central banks' subsequent response, which has been very rapid and sharp increases to interest rates as they attempt to increase unemployment and slow economies down.
Jones cites a number of emerging risks that look quite different to those of recent decades. Some, he says, have no historical precedent, and could interact. Building resilience to these will be crucial, he adds.
As already noted Jones is talking about financial stability. But his message has implications well beyond that. The world is changing around us and what we've done in the past to tackle problems, including inflation, job security, high interest rates, environmental challenges, resource limitations, conflict etc, may not be the best ways to address these challenges in the future.
Thus it's a time for open minds and out-of-the-box, rather than dogmatic, thinking. The question is are we as a society, our central bankers and other policy makers, politicians and business leaders, up for it?
*This article was first published in our email for paying subscribers. See here for more details and how to subscribe.