Tower shares in trading halt ahead of 'announcement'; Reports the insurer has received a take-private proposal from Fairfax Financial Holdings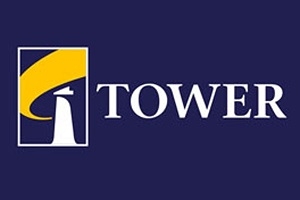 A trading halt has been placed on Tower's shares, with the insurance company set to make an announcement to the New Zealand stock exchange.
The Australian Financial Review reports it understands Tower has received a "take-private proposal" from a Toronto-based insurance company, Fairfax Financial Holdings.
Tower, at the end of last year, announced plans to ring-fence its troubled Canterbury-quake related business by splitting into two companies - 'RunOff Co' and 'New Tower'. It is awaiting Reserve Bank and shareholder approval to proceed with this.
Tower chairman Michael Stiassny, on the release of the company's financial results in November, said Tower was "evaluating a number of potential sources of capital - including strategic sources" for the split.
"In our view, the industry model is broken with claims inflation continuing unabated, construction far slower than anticipated and little effective co-ordination between the EQC and insurers," he said.
"These are all symptoms of a system that can no longer do right by the people, communities or insurers it is supposed to serve."
As at September 30 2016, Tower still had 564 outstanding 2010/11 quake claims, with legal battles connected to 100 of these.
It had used up $735 million of reinsurance for the events, so has dug into its own pockets to pay for another $135 million of claims.
It is also undergoing disputes with the Earthquake Commission and one of its reinsurers, Peak Re, to secure $101 million of quake recoveries.
Bill English, in his capacity as Finance Minister, in December told interest.co.nz: "Tower has not sought any assistance from the Government and it has not asked the Government to buy the run off company it is proposing to establish."
The Government bailed out AMI in 2011. Its non-quake-related business was sold to IAG, while the Crown-owned company, Southern Response, was formed to mop up the mess from the quakes.
In 2012, Treasury's "best estimate of the likely cost of the AMI support package over its life" was only $98 million. Southern Response's bill to taxpayers now heads towards $1.25 billion, as another $250 million was set aside for it last year.
Forsyth Barr analyst, James Bascand, in December told interest.co.nz he believed Tower would sell RunOff Co. He couldn't say who would buy it, but had his bets on a large reinsurer.
Tower's share price is at 79 cents - 52% lower than it was a year ago. It has slumped as low as 78.5 cents over the past few days. The share price hit a record low of 69.5 cents in November.
Interest.co.nz has been following Tower closely. See this link for previous stories.