Commerce and Consumer Affairs Minister Jacqui Dean 'not in a position' to say whether claims handling will be included in big insurance regulation reforms planned for next year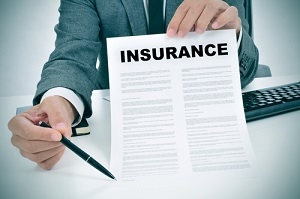 The Minister of Commerce and Consumer Affairs Jacqui Dean is remaining non-committal to one of the more urgent recommendations the International Monetary Fund (IMF) made in its recent report on New Zealand's insurance sector.
The IMF's Financial Sector Assessment Program released in May suggests "immediate action" be taken to address the fact the way insurers handle their customers' claims is "effectively unregulated".
The IMF says the government should review the scope of conduct regulation for insurance, "considering all aspects of the insurance product life cycle".
It points out there are no explicit requirements for insurers or intermediaries to have policies and processes in place to handle claims or complaints in a "timely and fair manner".
Asked whether she sees scope to introduce legislation to address this regulatory gap - perhaps through the insurance contracts law reform she has committed to undertaking in 2018 - Dean says: "We are currently in the early stages. We have signalled we want to look into insurance law but are not in the position to state what that would look like."
Insurance lawyer Andrew Hooker says he hears from around two people a week, unhappy with the time their insurers are taking to address and settle their claims.
One of his customers for example, is still waiting for their car to be repaired, six months after they took it to the panel beaters.
While a Christchurch couple was unsuccessful in their bid to be awarded damages over allegations Tower delayed the settlement of their quake-related claim, a High Court Judge did find Tower guilty of withholding information. This is arguably a claims handling issue.
The Insurance and Financial Services Ombudsman (IFSO) Karen Stevens hasn't seen a significant number of claims handling-related complaints.
She says: "Some complainants do complain about the way in which their complaint has been handled.
"In most cases, while there may have been either delays or lapses in communication, there are very rarely claims that get as far as the IFSO Scheme which have been handled very poorly.
"In the cases we see, the insurer will usually know about it before it comes here and will have tried to do something about it."
As for the Financial Markets Authority (FMA), while it doesn't have the remit to regulate claims handling, this isn't something that has come to its attention as being problematic.
"I can't tell you how much of an issue it is," its director of regulation Liam Mason says.
"The FMA has relatively new powers in the fair dealing space under the Financial Markets Conduct legislation, and we're just starting to use those and explore where we can use those. But as it's acknowledged, there are going to be gaps…
"What we've been doing so far in the insurance space - which is a new one for us - is largely aimed at sizing where the risks are."
Mason points out the FMA has seen replacement business, or churn, in the life insurance sector to be a problematic area for example, so is working in this space.
Furthermore, the Insurance Council of New Zealand has a code of conduct. If it decides its members have broken this, it has the ability to fine them up to $100,000 or kick them out of the industry body.
Hooker however points out this code isn't binding before the law.
Furthermore, only fire and general insurers are part of the ICNZ.
While Stevens doesn't go so far as to call for claims handling to be legislated, she concludes: "Legislation bringing all insurance regulation and the existing statutes under one new consolidated Act is desirable."
*This article was first published in our email for paying subscribers early on Monday morning. See here for more details and how to subscribe.