A closer look at how much of a task it's going to be shifting billions of dollars invested by default KiwiSaver members to new providers and higher risk/return funds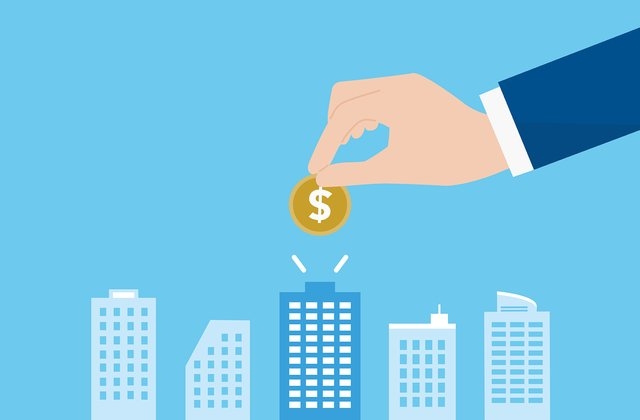 Billions of dollars invested by hundreds of thousands of KiwiSaver members will be shifted to new funds on December 1.
The Government has completed its seven-yearly review of default KiwiSaver providers. It has effectively chosen to push out the large, mostly Australian-owned incumbents to make way for New Zealand fund managers.
Four existing default providers have been reappointed: BNZ, Booster, BT Funds Management (Westpac) and Kiwi Wealth.
Two additional New Zealand-owned providers have been selected to become default providers: Simplicity and Smartshares (NZX).
And five existing default providers have been ditched: AMP, ANZ, ASB, Fisher Funds and Mercer.
The change will be seismic. Around 83% of people invested in default KiwiSaver funds in 2018 were invested in AMP, ANZ, ASB, Fisher Funds or Mercer funds, according to the Ministry of Business, Innovation and Employment.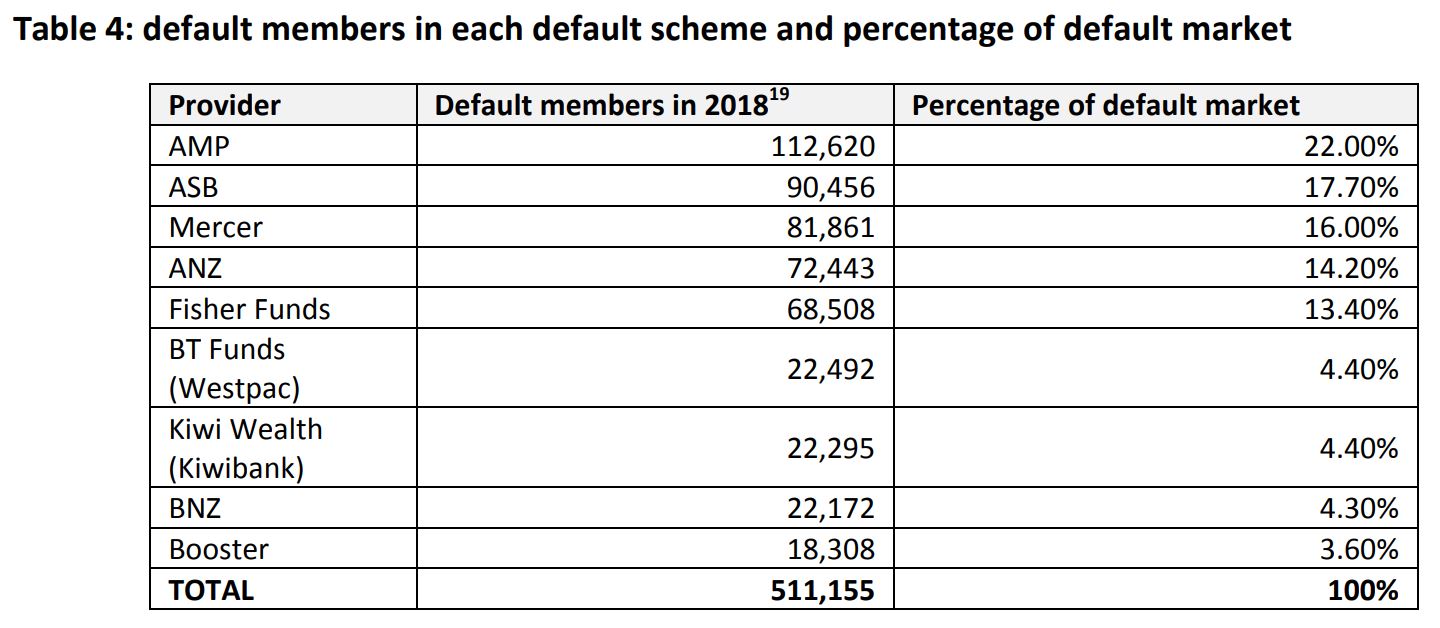 Some of these KiwiSaver members chose to invest in the default fund, while others were put there because they didn't make a choice.
The people who didn't make a choice will be shifted to one of the six new default funds on December 1.
Interest.co.nz doesn't know how many people will be moved, but it does know that about 381,000 people had $4 billion invested in default funds, because they hadn't selected a fund, as at March 2020.
If around 83% of them are invested in funds with one of the big five providers that will lose their 'default provider' status, 316,000 people and $3.32 billion will be moved.
But wait, there's more
The Government last year decided that as of December 1, all default KiwiSaver funds need to be 'balanced' rather than 'conservative'. In other words, a default fund needs to be slightly higher risk, higher return.
So, all the default KiwiSaver members who will be shifted to new providers, will have their funds invested in balanced funds.
Meanwhile, members invested in default funds with managers that have been reappointed 'default providers' will have their investments shifted from conservative to balanced funds.
So fund managers will be trading a whole lot of cash and bonds for equities.
MinterEllisonRuddWatts law firm partner, Lloyd Kavanagh said the scale of the shift could cause "significant" price volatility if poorly managed.
"As yet, we have not seen the detail of how Government envisages that this transition will take place and over what time period," he said.
Fees the focus
While a great opportunity for the new default providers, the change is a slap in the face for AMP, ANZ, ASB, Fisher Funds and Mercer, which confirmed they applied to have their default provider status renewed.
However, it's important to note these fund managers will still continue to service KiwiSaver members who have actively chosen a fund to invest in.
The Government said proposals were assessed against a set of criteria, which included a 60% weighting on fees.
The remaining criteria included their ability to deliver the investment product (including a new requirement to exclude investment in fossil fuels production), manage transitional arrangements, provide a good customer experience, and the provider's organisational structure and financial standing.
Finance Minister Grant Robertson said New Zealand ownership wasn't part of the criteria.
Both he and Commerce and Consumer Affairs Minister David Clark hoped the low fees the new default providers have committed to will put competitive pressure on other KiwiSaver providers to lower their fees.
The Financial Markets Authority is requiring managers of KiwiSaver and other investment funds to meet quite prescriptive requirements to show they're providing value for money.
Below is a table showing fee changes. Fees are calculated as a percentage of a member's balance over a year. So, someone with a $10,000 balance, who is charged a 0.3% fee, will pay $30 over a year.
| | | |
| --- | --- | --- |
| Provider | New fees | Old fees |
| BNZ | 0.35% | 0.50% |
| Booster | 0.35% | 0.38% |
| BT Funds Management (Westpac) | 0.40% | 0.47% + $1.83 monthly fee |
| Kiwi Wealth | 0.37% | 0.52% |
| Simplicity | 0.30% |   |
| Smartshares (NZX) | 0.20% |   |
| ASB |   | 0.40% + $2.50 monthly fee |
| ANZ |   | 0.44% + $1.50 monthly fee |
| AMP |   | 0.39% + $1.95 monthly fee |
| Fisher Funds |   | 0.52% + $1.95 monthly fee |
| Mercer |   | 0.47% + $2.25 monthly fee |