Largest KiwiSaver provider reports massive drop in new enrolments after Government axing of $1000 kick-start; says Govt needs 'no-surprises' policy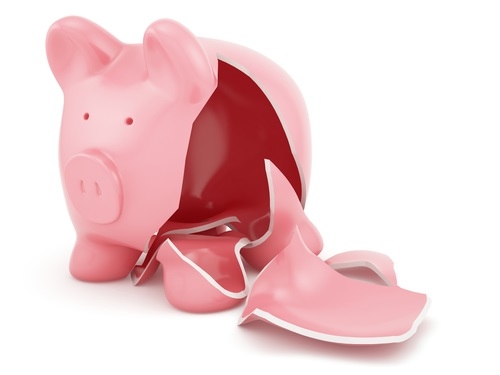 New KiwiSaver enrolments have plummeted since the Government's surprise Budget decision to immediately axe the $1000 "kick-start" benefit for new members.
The biggest KiwiSaver provider, ANZ Investments, said that since last month's decision its enrolments had dropped by more than 50%.
While ANZ wouldn't provide specific figures, citing commercial confidentiality, Inland Revenue Department statistics indicate that prior to May this year, the number of new KiwiSaver members industrywide was growing by around 15,000 members a month.
ANZ has 26% market share of KiwiSaver, so extrapolating those figures would suggest ANZ was getting something close to 4000 enrolments a month - therefore in the latest month the figure could be around half that, IE about 2000.
ANZ Wealth New Zealand managing director John Body called for a future "no-surprises" approach from the Government on any further changes to the scheme.
"More than 2.5 million New Zealanders have invested in KiwiSaver. It's clear that any changes to the scheme are likely to make people uneasy.
"We need a no-surprises approach here so people don't lose confidence in KiwiSaver because it's important to the whole country that New Zealanders save for their retirements."
Labour's Finance spokesperson Grant Robertson said National seemed "hell bent on destroying New Zealand's saving culture".
"This is a huge backward step New Zealand's savings rate is far too low and KiwiSaver saw a big improvement in our savings so this makes no sense.
"National claims the policy saves more than  $500 million over four years. That means 500,000 fewer new savers who won't sign up to KiwiSaver as they don't get the kick-start.
"Labour is committed to the KiwiSaver scheme we started. We  believe a strong KiwiSaver is vital to giving New Zealanders security and dignity in retirement," Robertson said.
ANZ's Body urged the public to "not give up" on KiwiSaver because of the loss of the kick-start benefit for new members.
It would be extremely short-sighted for people to give up on KiwiSaver just because they didn't get the $1000 kick-start incentive, he said.
"KiwiSaver remains an excellent retirement savings vehicle, with a lot of benefits for members."
But he conceded the removal of kick-start had hit people's confidence in the nation's retirement savings scheme.
"In total, 62% of people who have not yet joined KiwiSaver say they are now less likely to join the scheme because of the scrapping of kick-start." (Based on ANZ survey of 1200 people, conducted in early June 2015.)
The ANZ survey also found that around 40% of people were less confident about the future of KiwiSaver as a result of the change, with 52% of people saying they were concerned the Government would make other changes to KiwiSaver in the future that would affect their savings.
'Just a temporary drop'
Finance Minister Bill English later told reporters the drop was likely to be temporary while savers worked out the bulk of the subsidies from employers and the Goverment were still in place.
"The core of this scheme has been the same since the day it started and that is auto-enrolment, that is you are automatically tipped into it when you take up a new job, and the ongoing Government subsidy and the matching employer subsidy. Those elements will always be part of Kiwisaver," he said.
"We didn't really know whether there would be a significant drop off and the advice we had when making the decision was in the long run it wouldn't make a significant difference because the incentives in the scheme with the employer subsidy and the Government subsidy are pretty strong."
Prime Minister John Key said in Parliament on May 26: "The removal of the $1,000 kick-start contribution will not make a blind bit of difference to the number of people who join KiwiSaver."
(Updated with comments from Grant Robertson, Bill English and John Key)