Local Government New Zealand pushing case for central government to devolve more power to local government as Productivity Commission report on local government funding nears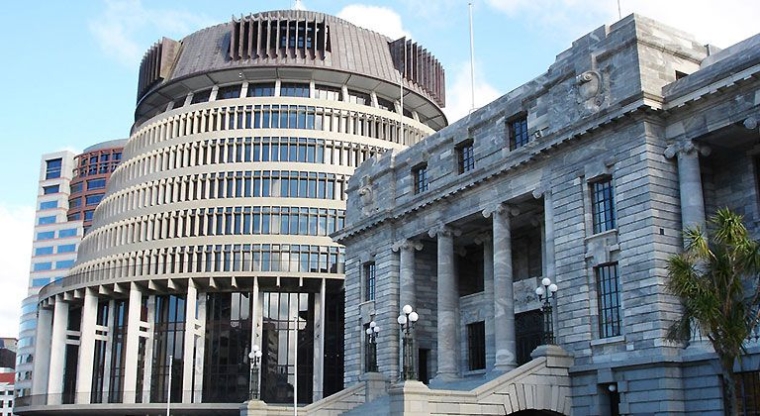 Local Government New Zealand (LGNZ) is continuing its quest to see central government devolve more power to local government.
And the lobby group is holding a conference in Wellington from Sunday, July 7 to Tuesday, July 9 to discuss the issue. A number of notable speakers have been invited to add to the debate, including Reserve Bank of New Zealand Governor Adrian Orr, Wellington Mayor Justin Lester, Federated Farmers chief executive Terry Copeland and LGNZ President Dave Cull.
It comes as the Productivity Commission gets set to release its draft report this week on the funding and financing of local government.
LGNZ is planning to release a discussion paper at its conference that will include a roadmap for how decision-making powers can be handed back to communities.
It says it's all about empowering communities to take charge of their social, economic, environmental and cultural well-being through localism.  LGNZ argues New Zealand is one of the most centralised countries in the OECD with governance arrangements "that are failing to produce the outcomes our communities deserve – and it's time for this to change."
"Our current governing arrangements are failing us, holding back our economy, diluting democracy, and crowding out community input on the important policies that influence their lives.
 "It's clear that New Zealand's "top down," "one size fits all" approaches to policy and decision making will simply not work given the challenges that New Zealand is facing.  Many of these issues stem from the lack of local incentives for communities to embrace progress, driven by an overly centralised system of government.
 "Greater localism would deliver public policies and programmes that are designed from the "bottom-up", rather than the top down. It would require a re-organisation of roles and functions between central and local government to give local citizens, Māori organisations, businesses and community groups a greater ability to have a say in the policies that govern their lives."
It says councils are increasingly required to carry out policies designed by central government, which they then have to fund out of rates. But it says when they generate tax it is central government that benefits.
"Under the current system, councils have very few incentives to fund growth in their communities or to creative innovative solutions to local challenges. Councils are stuck between reducing services and stifling growth, or increasing rates given the limited funding tools at their disposal."
Local Government New Zealand and the New Zealand Initiative joined forces to hold a joint symposium on the issue in March where they called for central government to devolve more of its powers to the country's local authorities.
The New Zealand Initiative is a Wellington-based public policy think tank formed in 2012 after a merger between the New Zealand Business Roundtable and the New Zealand Institute.
But Local Government Minister Nanaia Mahuta has said while localism might sound like a great idea to some, she urged caution.
"We need to be cautious about embracing silver bullet solutions – including further devolution – without first ensuring local governance systems are delivering existing functions in a way that maximises wellbeing. 
"We are keenly aware of the local government financing issues, including the extent to which high-growth councils are pushing up against their debt levels," Mahuta said. 
"This is why we asked the Productivity Commission to hold an inquiry into local government funding and financing. Alongside this we have officials doing detailed independent work to enable the Government to respond constructively to the Commission's recommendations."
The Productivity Commission is expected to release its final report in November on the funding and financing of local government.